Who Put Poop Inside My Bag?!
Ting! 🔔 "Kelzy has just published the article ..."
Surprise! I'm still here. You think I will be missing again after yesterday's article right? No! No! No! I'm very serious about this comeback. I will try my very best to be consistent again and hope you will join me on my daily journey.
Yay!
So, honestly, I'm feeling blocked today and can't a picked a topic to share. You know my daily routine is so boring and tiring, nothing interesting. I had to wake up very early to prepare food for my half sis before she goes to school, clean the house when she leave, bathe the pets, go to the market to buy viand for dinner, rest for a while, and cook dinner before she arrives. My whole day actually turns around her. I want her to feel that even if mom was not here she will be taken care of. And because of too much love I often forgot myself.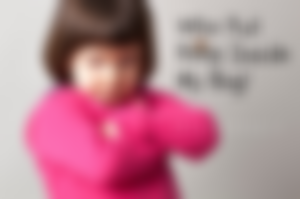 Lead Image from Unsplash and edited in Canva
"What's that smell?"
(sniff... sniff...)
I was riding an E-Jeep (Electric Jeepney) on my way to market last Tuesday but when I get in, the vehicle is full of passengers, so I don't have a choice, but to stand. Later that minute, one woman get down and the other standers let me have the vacant seat. When I sat the collector's fare come near.
"Where will you get off?" the collector's fare said.
"To Market Sir. How much to get there?" I replied.
"$0.25"
I get my money in my purse and hand him my payment when suddenly I heard the woman next to me say "What's that smell?" and looked at me.
She said it out loud that caught the attention of other passengers. I smell myself and sniff my underarms thinking it stinks but it's not. I also check my slippers but no sh*t there.
"I think it comes from your bag," the woman said.
I dig my things inside the bag and was shocked to see poop in there.
What the ****!!!
"Gaaad! Where does this come from?" I said. But in my mind, I already have a suspect my cat Nini.
"Why are you carrying a sh*t" one man teased.
"Ewwwww" the child said.
Welcome Sponsors (❁´◡`❁)
I look at other passengers and saw them covering their noses even though they are are wearing facemasks.
Huhu! I want to be eaten by the ground at that time because of embarrassment. The smell gets stronger when I dig into my bag. I told the collector that I will get off. I don't want to be an inconvenience to other passengers for long. Then the driver stops the E-jeep. I quickly run to the other way where they won't see me.
I stop to calm myself. I get dizzy from the smell plus the embarrassment it gives. Whew!
I saw a vendor in the streets and buy 2 pieces of plastic from him. I put my things in the other one and separate the bag with sh*t . I also bought 1 bottle of water to wash my hands and went home after. I didn't continue to go to the market thinking those passengers will also drop off there.
When I got home, I went straight to the toilet and flushed those goldiesh*t.
I scolded Nini even though I'm not sure if she did it.
And because of that day, I always check my bag before leaving the house. It's really a traumatic experience but I didn't know will be useful today cause I'm really out of topic earlier, then I bumped into @emily2u's blog. She shared her embarrassing moment that flashback my recent event. Ugh! I still hear the voice of the man who said "Why are you carrying a sh*t?" Maybe he was thinking that it was my poop. Argggghhhh! Nooooo!
How about you? Have you experienced being embarrassed in the public? How did you escape from them?
Feel free to tag me if you will share your story so I will be read it 😊
Thanks for reading! :)
---
Let's connect to my other socials:
noise.cash ● noise.app ● Peak.D ● Steemit ● Twitter
---