2 more days to go, September is finally over, and surely everybody wants to review and summarize their earnings.
Are you excited? What? I can't hear you!
Oh yeah!
---
Do you remember when the first time someone paused scrolling in their feed to read your post in noise.cash? Before, the user needs to decide whether how much they will gonna tip others, and then it upgrades now to the heart feature. Only the site decide how much that heart cost. Surprised!
The QR tip challenge that everyone loves! Ohh! I remember again how I got to know @imanagrcltrst hehe.
These people are witnessed how I put my heart in every piece I write. Thanks for the support. You guys are inspiration to me!
The first time someone comments on your article, the first sponsor, and the first visit of Rusty, do you still remember the feeling? It's like he show how special you are and brought you a gift. Yiiie!

Today I got my 1000 views. I'm so happy that I exist here, that my writings are worth and valuable.
It's been a month since I joined here and I guess I'm going far, soon, just like others. Cheers to all beginners who also aiming to fly. We're on our way there guys. We just need to be patient, put effort, and show eagerness. Surely it will lead us to success.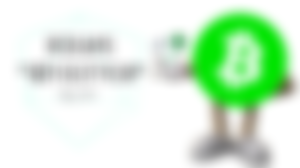 The pandemic really makes us all sick and BCH says "Hey! I got you! Just blog to this site, follow the rules, create your original piece, be friendly and enjoy. I won't take anything from you but you will get something from me!"
Awww! This is real unconditional love. We didn't pay anything to join but they paid us because we join. We got a virtual family through this platform. All opinions are welcome and voices that are not heard, emitted here.
Thank you is not enough to show how grateful we are. In return let's just support BCH by telling everyone how life-changing can bring it to the world. It's fast, reliable, low fees, simple and it is secure. You will not worry as long as you are aware.
Like what crypto experts always advise. "Do your own research" to avoid blaming and regrets.
---
In the midst of difficulties, there is still hope for those who strive to live.
All thanks to BCH that supports this wonderful platform. They made it this year and wish it last forever!
---

Thanks for reading! :)
We can catch up here:
Noise Cash: https://noise.cash/u/Kelzy
Twitter: https://twitter.com/itsmekelzi