I've been a user of noise. cash for 7 months while read.cash for 3 months and I can proudly say that my daily living was saved since I met these 2 platforms. I know everyone experiences a hard time during the pandemic crisis and meeting the platform is a blessing. A blessing that showers us every day and wishes it will never come to an end.
The platform helps many people, all thanks to sir @MarcDeMesel who was behind the blessing we received by just posting and writing articles. We owe you a lot sir and we pray God will take care of everything for you.
Just like every user here, I also have plans for my earnings. I priority save it to pay our debts. Well, some of you here know about my goals 'cause every month I wrote an update on how it goes and finally last October I achieved it.
Seeing those numbers makes me feel blessed because my efforts are growing and finally I can help my mom to pay our debts.
$400 (P20,000) paid!
Atlas, one of the reasons for my stress already disappear. Like what @Jher0122 did, I sacrifice my needs and wants for my family. I don't want to keep silent and let them suffer thinking about the problem. @Jher0122 paid his parent's debts from his earnings here too . Yow bro? So proud of you! <3
Actually, for 7 months user here I think I already reached 2 BCH from my earnings in both platforms if I hodl before but I don't have knowledge about hodling that time so I pinched it always hehe.
Bitcoin cash made it happen! :)
I still have BCH left in my wallet and plan to use it for a new phone but I have second thought to buy it because if I used it I will get back to zero. So, I will just grind and wait till I accumulate more. It's better to have savings for emergencies than nothing at all. I don't want to stress about money again though I cannot avoid it. At least I have something to pinch if that happens. So even my phone is very laggy and needs to be replaced I will hodl my BCH and grind more.
I know every one of you here uses your earnings to spend for your needs or wants like my friends here, @Kushyzee already bought a new phone and @Codename_Chikakiku bought a new laptop. They all get it because of their hard work. Those 2 boys tune to my update about my goals and didn't know I already reached them. So boys I finally paid for it! Hehe. But the new phone will gonna be delayed. Maybe I will purchase it in January, Inshalla! Hehe. Hope BCH will pump and jump to the moon.
Thank you for your always support fam! :) until next time. Hugs!
---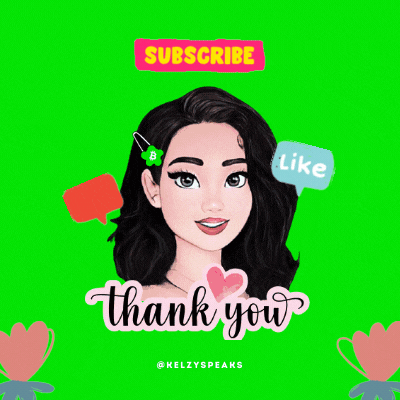 Let's connect to my other socials (❁´◡`❁)
Noise Cash: https://noise.cash/u/Kelzy
Twitter: https://twitter.com/itsmekelzi
Telegram: @itsmekelzi