Be the source of light that illuminates the way for others.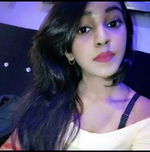 24-oct-2022
Hello dear read dot users
Happy first day of the weekend. I hope you guys are fine and doing well. In today's article, I will share the poems I have written after spending a week writing. I have written those poems with the help of my African friend, Charles. I would not have been able to write this without his assistance and continuous support, so let me thank him: Iam eternally grateful to you, dear Charles, for always helping me in write and edit my articles. Iam grateful to have you in my life. When I first joined this platform, I assumed that we could only write articles and blogs, but after reading @Olasquare collection of poems, I realized that we could write poetry and poems too.
So, dear @Olasquare, I can say that he is the best writer, poet, motivational speaker, and multi-talented man. He promised me that when I was writing poems, he would read them. Although iam neither a good writer nor a good poet, I still try my best to make unique poems that I hope you guys not only learn lesson from but also enjoy.
So let's get started with my poems.
The first one I mostly wrote for people who don't love themselves is based on the theme of love and self-love.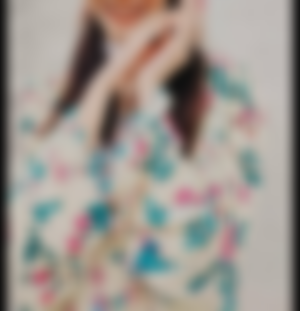 You are only you
Nobody is like you
Your words are as sweet as ivory
Your presence is more meaningful than dictionary
You are more twinkling on earth than the stars shining in the sky
They praise you for your beauty
But I fail where to get started
For you are a gross.
Without you, life is gormless
If you knew how I adore you
You would let your heart bond with mine
Like metals sticking to the magnet
I like being close to you
Because I feel warm, caressed and licked
I just want to be responsible of your heart
But who will take care of mine?
The world is cold when I spend a day without you
Iam sure you feel as I do
For when I look into your eyes
I see myself in you
You are a mirror
You are a goddess in your empire
We are meant to be together forever
God created all creatures you can see
He made you unique so nobody is like you
You are only you.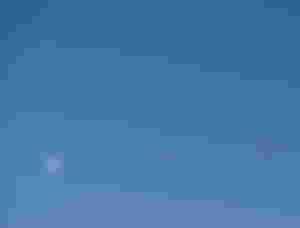 We live in blue skies
We hope to hide side by side flies
We wonder of our only land
We think of turning sends into blends
We walk hand by hand trying on each shoulder
We see our kites flying like birds in the sky
We hear beautiful butterflies at our place
We touch every single sound of air
We feel every beat of each other
We dive in our blue skies like fish in the pond
We are striving to get our relationship along and bond
We laugh as our smiles rise like the sun
We sleep on the grass while watching the stars
We don't let our minds conquer our lips
We have alot to tell
We are like actors in a tale
We shine and swine like wine in pail
We hold so tight to the birds tail
We as twins twining our love
We pray never to apart
We are one
What would happen when our year ties
We wonder!
We will vanish like buildings falling down
We shall love one another forever
We shall die for each other
Us as lovers, Katie and flipper
Will play our our given task
Down here and go back again
To our favourable blue skies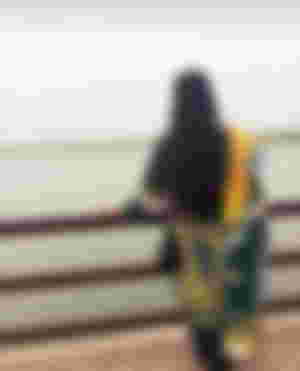 I feel lonely
Iam just a lone in this journey
Iam lone in this journey
What a life is this?
When everything seems to be complicated
Will I ever make it?
Why only me?
Iam going under heart attack
Maybe it's depressed
But what should I do?
When this road has no end
Iam heading where I can't even see a friend
Should I express these inner feelings
To my partner or my family?
Will they find solution to that?
Or can I just trust the world and rap myself
Life is like a mountain
For my thoughts are burning pain
Iam like falling insane
Why should I be like water in cane?
I need to stand against these dark ideas
Walking inside me
I need to be brave
And control all these black imaginations
For there is nothing to hinder my dreams
No matter what iam going through
For one day I will stand still
And prove all who think iam nothing
That iam somebody worth to be following
Dear God bless me with everything
Let all these situations be melting
Like waxy
Let my visions be alive
Let my ambitions be active
Let my courage be endless
Let my motivation be the sword of my mouth
For I need to inspire the world through
This world of literature
Let me teach the culture
To be strong and not to rupture
Let my country be flourished
By our own efforts and renditions
Let my parents be proud of me
For one day I will be able the one taking care of them
Now I have realized that we people
Need to nurture this earth
For there is nothing worth
Without us
Let's be inspirers to others
We have seen how our fellow citizens died
Or others are not victims
Let's pray for them
Because they should feel blessed to be alive
I will never give up again
As I expressed my feelings
Through this poem
Iam like lime in loam
I will never stay quiet at home
For me relatives worry about me alot
Let me show them how every road leads to Rome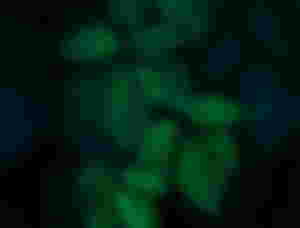 No leaves leave a tree 🌲 to die
As long as leaves are source of tree's food
But without the supporter of sunshine and rainfall it would not exist
We depends on each other
This is the circle of life
We take out carbon dioxide
And we recieve oxygen through plant
Which we feed
Failure never exist
But is the mindset you site and you trust in
Why can't I be the source of someone's life to light?
Feat I feel in my mind surrounding with noise
I fail to decide where to starting
But I still ask myself for does whom made it
Which different do I have with them?
Small material hold the all life upto Everlast
Leaves never leave us
Hook hooks a boat to stand on
What hold I?
Am I a holder of others people's life?
Tomorrow never come and never exist
The reason why I means morale
Extra life is to those who obey God
A sun 🌞 before helping tree 🌲 it never ask the plant before helping human being it never ask too
Human being before helping tree 🌲 they never ask
Nature never talk but actions talk louder
Let me be moon 🌚 to highlight in darkness
We forget and get new memories through
Evaluation of the world
Examples is a leader in any action
Failing to hook our dreams because of covered future with darkness but let me be your torch
We take carbon dioxide out and we recieve oxygen through Plant.
___________________________
That's all for today, I hope you guys have enjoyed reading it. sorry for mistakes, as Iam still in the beginner stage.
I want presence of my dear fellows @JRamona20 @Princessbusayo @Coolmidwestguy @BlueFlipper @pajeroz @flapiz @Tahastories @ARTicLEE @Kacy01 @tired_momma @grey23espartinas @yoieuqudniram and their thoughts and appreaciation on this article, as it's my first time to write poems, so I would be highly encouraged if you guys take some time and read it and give your valuable suggestions, or any thoughts of praise or anything else. I would be really grateful to you.
Stay blessed stay happy and be safe
-KatinessEverdeen
Free images are from unsplash