It's Friday!
Welcome to another weekend loaded with all forms of excitement, from people attending parities, to those having all the sleep and to those ready to laugh at the fun of premier league. Enjoy!
Thank you sponsors ✌️🥰
Disclaimer: There's nothing wrong in not believing in the existence of heaven and hell because of your religious beliefs. What you're about to read is all centered on heaven and Earth. Feel free to skip. Thanks
I was reading an article this morning on @Freedom007 blog when something caught me and I asked myself when last I thought about eternity with God after this life. I held my breath to think deep and all that came out from my mind was "na true ooo!, It's been long I thought of going to heaven after this life". And I just coupled it with smile. Do you know what made me to smiled? I thought of the world at large and when I did my quick calculation about the world I saw that the people thinking about life after death on this planet are not even up to 50%. Lol🤣.
I want you to be sincere to yourself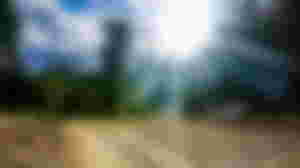 When last did you thought of how you'd spend your eternity after this life(earth)? When? I know you just smiled 🤣. Let me guess for the people that thought of that recently, maybe you thought of that last Sunday maybe because your church preached about it. lol🤣
Reasons why we no longer think of eternity often.
We have many reasons to this effect and they are funny when we sit and analysis them. What'll be dropping are typically based on my analysis, no offense please
🔹You don't hear the sermon often
This is as a result of the church you fellowship with. If it's a church that have their mission is not to scare people away with hell fire-like sermons, then be ready to live your life Freely without thinking of eternity. But wait, isn't that fine?🤔
I'm not talking about only churches that focus of prosperity talks here,
there are also churches that deals with faith(they teach more of faith),

there are others that talk more of the Holy Spirit (they talk more of how to have the Holy spirit),

there are churches also that deal with miracles (all their sermons are centered on healing and deliverances), etc.
You see, when you find yourself among any of the categories of the churches listed above, you'd find it easy to be thinking about eternity every now and then.
In Nigeria, we have a well known recommended church you'll go and start checking every bit of your life if you merit heaven incase the CALL IS NOW. A major example is mummy G.O's church, if you attend there, I bet you, you'll leave readcash because...🤐🤫.
It could also be that you don't fancy listening to such sermons from devices or channels such as podcast, radio and TV channels. Are you among those that changes channel when they're preaching such on radio? Lol🤣.
🔹Rating the world
Mind you, the "world" here means the people living in the world and not the earth.
A lot of us do rate the people around us and Conclude that the Lord will have mercy on the judgement day because not less than 50% of the world is working towards making heaven. God will have mercy on that day and be considerate because living on earth and be thinking of heaven is really not easy.
A clear example of this are the endless crimes of people, you'll see people doing all manners of things that makes you wonder if God is seeing them and with that you'll just Conclude that God will have mercy that day because if God is to judge everyone then he won't see people in heaven...it will be only Him and His angels.
Haven't you seen religious heads committing crimes that Ordinary citizen can't commit? This one weakens me the most. When I see these people committing atrocities that simple person can't commit, I think far.
When you rate the life of politicians around you, you'll give up that God will have mercy of judgement day because if He works with what He has on his records, then all the politicians and their partners (maybe including those campaigning for them) won't make it. Lol.
🔹It's like heaven and Earth are not real
If you read the previous point, you'd see where I'm coming from.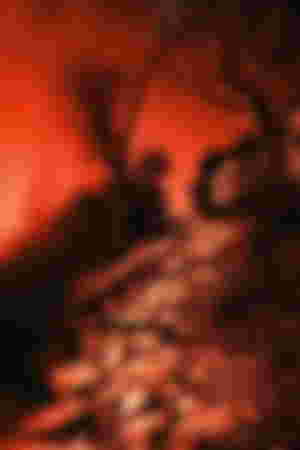 With what's currently happening,
where people kill for a living,

where people use humans for rituals and they'll leave well,

where religious heads go about committing all sorts of immoralities and nothing happens to them,

where politicians embezzle funds and nothing happens to them, etc.
You'll start thinking about the geniunity of heaven and hell, because if they exist, People will be scared not to end their lives in hell.
I've heard of argument on this topic, quoting that hell doesn't exist because of these things. Saying that if hell exist then 98% of the world would end up in hell because the way the world is currently going is alarming.
I don't want to stir up more thought on your mind, I'm stopping here.
This was originally published on blurt this morning
Thanks for reading.❤️
19th August 2022