Hey beautiful people!
Special greetings to you all, I know you are good.
The day started rough for me with some tensed moves, to the extent that I almost missed church🤦.
Thank you dear sponsors ✌️
Yesterday before closing from work, I told my colleagues that I don't know the date of going to church today(Sunday) because I haven't ironed my clothe and one them asked why can't I pick any of my clothes and wear like that to church?
I don't wear rough/squeezed clothes
I don't know where I pick the trait from, I don't and I can't see myself putting on a squeezed or rough clothes to "Ordinary outside" like; Maybe going to visit someone or going out to purchase something, NOT TO TALK OF ATTENDING AN EVENT. My wears is majorly comprised of 80% botton down long and short sleeve shirts, and you know these kinds of clothes need iron straightening before usage.
Aside this, my church clothes fall in this category because we oftentimes make use of dressing codes, like different colours of packet shirts in long & short sleeves with ties.
It's recently I decided to be getting polos for easy wears and my "neat minded" self can't wear these polos when they're rough or not ironed. So I do iron my polos as well👕👕🩳🩳.
________________________
Enough of this,
So I went to bed yesterday with the mindset of not going to church unless a miracle occurs in the night (expecting Light at night). Within me also, I was judging myself on how I was going to allow ordinary CLOTHE to let me miss church. To me, it was the devil that was operating everything...(you know our superstitious mindset na🤪).
________________________
See the way I normally do it if there's no light and my clothe is not ironed and I want to go to church the next day BY ALL MEANS;
I'd wake up very early Morning around 4:00am and use GAS & ELECTRIC IRON to straighten the clothe and it usually makes sense. The only challenge there is that the process takes time.
The above process was left for me as an option and I wasn't ready to engage on that because I was so tired. So I just made up my mind that IF LIGHT REFUSES TO COME, then NO GOING TO CHURCH.
________________________
I slept like a baby and woke up around 6:09am(the exact time I used to take my bathe for church). I sat on my bed and was contemplating whether to go to Church or just stay and enjoy my bed. A major part of me was in support of me getting up from bed and use GAS and ELECTRIC IRON to iron my clothe while the "devilish" side said I should Just stay. The part that said I should stay was giving me reasons not to go, reasons like:
This ironing process would chop your time real well and you might end up going to church late.

This ironing will stress your life this morning.

What if after ironing and you found out that time has really gone far and you can't make it to church again.
Oh Satan! Get thee behind me!
I moved from bed, brought out the clothe, electric iron and gas, stretched the table and placed the white shirt on it.
Time was 6:35am already and I need to be in church latest 7:00am. I began to iron and was trying to move fast but the time was beating me down. I thought of how to catch up with Time and I decided to put on a gospel song, maybe God Will step in for me to reduce time but No! It seemed as if the gospel song was making the time run more faster.
I just finished ironing the back of the clothe and about to enter the front, so I decided to check time to see how much time left for me and when I checked, the glance gave me Heartbreak...it was 6:52am💔.
It seems devil was really ready to deal with me and win me to his side but I was ready to disappoint the devil. I continued ironing and changed the song to another genre(not gospel) and I felt speed 🤪.
I finished ironing at exactly 7:00am, I rushed in to take my bathe and I just used 2minutes in doing so...I didn't need to stay in the bathroom for long because I was not going to washout my SIN out of my body via the bathe.
I did everything within five minutes and I was ready to move to church. Just about locking the door, I got another Heartbreak...LIGTH CAME!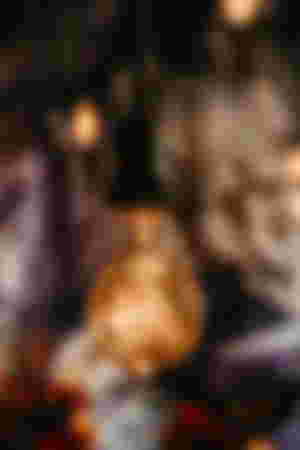 Oooooooooh God! Why did they not bring it when I needed the light??
I left for church via a public motorbike and I got to check 10mins late,,, that's really a big slap on my face because it's never happened to me before.
Tell me, have you been disappointed by Public light before to the tone of my experience? The comment section is open.
Thanks for reading.
12th June 2022