So long April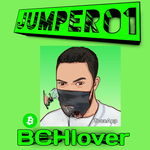 It's been a while since I did one of these, you know the monthly reporting of progress and all. And that is because it's really hard to find time these days besides ain't nothing that much to report but hey I am still happy and grateful for the progress I have made so far. So let's begin..
Date:1st of may 2022 .
time:11:00pm
These are reports on the progress I have made up until the above stated date..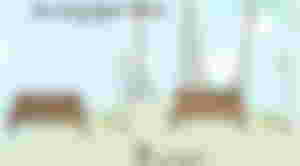 I have gained over to 260 subscribers which is not bad if you ask me considering what I had the last time I wrote a report like this. For this month I have tried to stay as active as possible averaging an article per day and interacting more. Well compared to my first 3 months on here my earnings have reduced, trust me I am done talking about it seems it is a general thing for all writers on this platform. I guess rusty has too much on his hands well that's that.
I would like to add that in this month I was able to just write you know straight from my head no filter no nothing and I really enjoyed doing so. I am thankful for all my active readers and commenters thank you for your regular support.
I have also made some new friends likes of @Lhes my pal friend @Theblackdoll @Ellawrites some others like @Chief_Mekus and so many other people I am grateful for y'all as well.
Didn't make as much as I use to but April was a good month for me on readcash regardless, I plan to make may even better.
I got a total of 5 people sponsoring me and I am so grateful for every one of them and I am also sponsoring a total of 5 people as well. I am looking forward to sponsoring some more but new writers you know to encourage them and stuff.
For some weird reason I am no longer active on noise.cash, after the era of giving a certain number of accounts the privilege to give out tips and the rest of us just can not I don't know that just did it for me. I became less interested in noise everyday and for weeks or even months I don't go on there. I am already on 850 subscribers on noisecash. Who knows I might have to open a new account because I noticed my interactions on there too seem a little dead.
Well my smartBCH journey in the month of April has had both ups and downs. Coming into this month I had my eyes on a few projects which I thought had a lot of promise and although a few of them came through as well most of them didn't also. Tokens like wiggdum DOSH ( although I think this one already rugged a long time ago I just wasn't aware) FRN, LOVe token and a couple of more others rugged and I lost some money but that's life right. You win some you loose some.
I still have high hopes for some like KONRA, FLEX and a few good projects. The smartBCH space is becoming large and it is okay we knew this day will come.
I wrote about this a few weeks back so I don't really have much to say on this. I tell you what I am going to do yeah? Here is a link (you can read up at your convenience). Also check out smilesNFTs a new project soon to kick off this month. Trading of NFTs for the month of April has been good but you know it could be better I intend to invest more this month.
Thankful for a few good men I can call friends, Thankful for life and family God has been faithful. School is on hold for now due to the I going strike between the government and lectures and honestly I sometimes feel like I haven't learnt so much this past years from school but of course I have already started this journey I have to see it through.
I am taking this time trying to learn a lot of things from here and there you know. Also using this time to relax a bit because I nearly broke down in the previous month so I am taking it easy and just recovering, getting back to being my normal self. Being doing a lot of reading you know trying to figure out some sh**t.
All around it's been a good month yeah? I am sure it's been a good one for you too. Thank you all for giving me a good month of April now it's time for May. Stay blessed!!!
with love, Jumper✍️
©2022Jumper