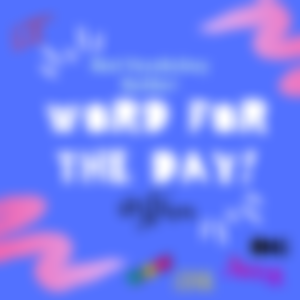 Our word for today is,
as·sid·u·ous
It's pronounced:/əˈsijo͞oəs/
It is defined in adjectives as "showing great care and perseverance."
SYNONYMS (similar word):  diligent, careful, meticulous, thorough, sedulous, attentive, industrious, laborious, hard-working, conscientious, ultra-careful.
ANTONYMS (opposite word):  casually, desultorily, halfheartedly, indolently, lackadaisically, languidly, lazily, listlessly, shiftlessly, sluggishly, spiritlessly, tiredly, wearily.
So, if I use it in the sentence, I will say,
Frontliners are so brave and they give their best with assiduous labor.
I hope you like my example. I want to hear also something from you guys, just even write your own example in the comment below.
That's it all for today. I hope you learn something new from me. Let us learn together.
You can also review our season 1 Word of the Day.
Previous Word of the Day:
Leave a LIKE and COMMENT in this article if it is helpful for you.
Subscribe @Jthan  for more.