Sometimes, BCH holdings are difficult to retain
Bitcoin cash is a blessing to us. We all know that for some reason BCH holdings is out plan for long term investment. We tend to hold a certain amount. Why do we need to do that? It's still our pleasure when we see our holdings are getting outgrow.
In the last few months I plan to accumulate more BCH. It's because I have stuff to buy. Cellphone is one of my priority before but it change my mind. For some reason I have to pay some bills.
Yes, I also pay bills in the house. My mother is telling me that I should always think before spending my money. It is difficult to retain our savings for long time. You are getting deceived by some outside forces. Before, my longest hold was about two weeks.
It wasn't easy for me to spend those money. Have you ever experienced when all of your savings or BCH are vanish? Well, I'm my case I'm demotivated when I don't have to see my savings. It makes my sentiment ignite especially when I feel that the prices of cryptocurrencies are elevating.
I don't know what's on me. When the time I'm getting lose of my toiled money I feel demotivated. How about you do we have the same sentiment? I guess I am right. Financial struggles are our reason why we can't hold for long time our money.
I am extravagant. I am always thinking about things that I want. Many people not also the same with me. Our holdings seems to have a great impact to us. Our endeavor is closely related on how we spend our saving. If we think that we experience struggles in obtaining a certain things, we tend to minimize in our expenditures.
I went to my room. I open my laptop and see my BCH wallet. I found out that prices are getting higher than before. I have decided to withdraw my earnings in the last few weeks. It was not huge but I've rather withdraw it due to allowance purposes.
I bought half sack of rice. Simultaneously, I went to grocery store and buy grocery item. I went back home. Do you wanna know how much money left? I only have PHP 23 left. Prices of goods are getting higher than before. Maybe, this is the effect of war and also pandemic.
I brought $67 and I only have 23 pesos left in my wallet. My BCH holdings doesn't retain. That was my plan before, that I could only reach at least $100 but sad to say I already spent it.
Anyways, that's life you choose the priorities. I can't hold longer BCH due to I don't have any income right now. But still I'm happy cause I used my earnings on purpose. By the way I have two crypto wallets. The other is coins pH, I usually directly deposit my earnings in coins.
The other crypto wallet is BCH. Yes, divide that cause I want to separate my holdings and expenditure purposes. For sure many of you here have more that one wallet.
I many of you here are depositing BCH earnings to Binance. I already started to deposit their also. Right, I have three crypto wallet. It's easier for me to divide my expenses. In my case I bought load in coins cause it's very convenient to used.
Coins is pretty similar to Gcash the only difference with coins is that it has no room for crypto. Gcash receive only PHP. We can't hold a crypto there. Maybe, the developers will integrate cryptocurrency to Gcash. Good news that gcash is accepting payment for electric bills. Yes, they've already accepting payment for electric bills but Leyte corporation wasn't there before. Gcash has included LEYECO4 electric corporation.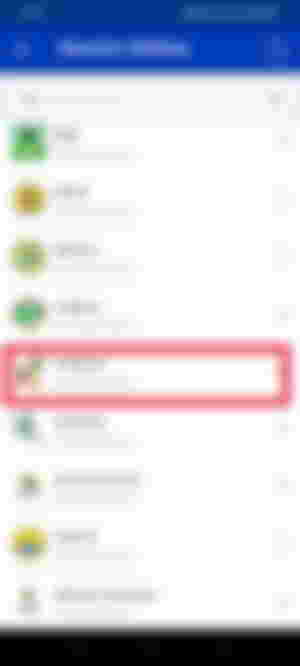 I'm so happy that time when I read this to Gcash updates. Yes, at last I can make a cashless transaction through this wallet. Life becomes easy. This is amazing right? I used to pay bills here cause it doesn't consume more time and effect. It is easy to pay. Most important thing is that you can save money because yo will not be able to pay for fare.
It makes our lives more convenient. Imagine you won't take a ride to get there, in just a few clicks on your phone you'll be able to pay your electric bills. I already asked about if it is safe to pay bills here in Gcash. I asked my neighbor here since she was one of the staff in LEYECO4 and she said Gcash is there new update also.
I'm so thankful for this news. Going back my main topic. My BCH holdings right now is getting back to zero, so I need to accumulate more BCH. I try my self to publish consistently but I have single missed cause I have important matter to do. It was first week of the march the day I didn't publish content.
I always think that I don't wanna missed uploading content here, but sad to say there are some phenomena that will interrupt your plans. Anyways that's life we can avoid those inconveniences. To think of, there are instances that we need to set aside first our plans because of important matters.
Just like me I always want to reach at least one BCH. But, it doesn't happen ever since. I have a plan to reach 1 BCH because want to engage trading if in case I'll be reaching 1 BCH. Or, shall I say buying NFT characters in NFT game. For you what's the best thing to do when you have reached 1 BCH? It is good to retain that earnings in a single cryto wallet?
For I have my own plan. I will use 1 BCH to try trading. Maybe it's tough but really try it, if it isn't for me then I'll just go for holding cryptos for long time and wait until the price will elevate.