Another Version of You
My husband and I were on our way home after doing grocery shopping. It's almost five o'clock in the afternoon, and I still have to make our dinner. When we got home, I was surprised that my kid hadn't arrived yet, because the school bus typically arrived just on time every afternoon. While I was making our dinner, the door opened and a cute little boy ran towards his father, calling his name. He kissed his father's cheeks and held him. He then approached me and gave me hugs and kisses. He took a breath, then abruptly opened his bag and pulled something from it. He smiled first before handing me the paper, and then went straight to his room.
I wonder what the piece of paper is, and at first, I thought that it was a letter he made for me. As I opened it, the first two words that caught my eye were the words "Detention Slip". I called my husband and sat right next to him. I then handed him the detention slip that our son had just given me. We both read what was written on the slip, and both of us were shocked and laughed at what we had read. The reason for his detention was that he told his teacher "You're a Karen." My husband and I both stared for a second, and then I asked him who taught our son that word "Karen", but then my husband just shrugged.
As I was serving our dinner, I saw my husband and my son doing a hive five. And then when I sat down in my chair, my husband winked at my son, and so did my son, and then they both just giggled. I got curious about what they were talking about just earlier, so I decided to join in and start the conversation. I will bring up the topic of our son's detention slip. "Young man, why did you call your teacher like that?" and then he looked at me and said, "About what mom? She is, after all, a Karen." "Sweetie, you can't call someone like that, especially if it's not their real name," I explained to my son in a calm voice.
Then I asked him where he had heard about the Karen thingy. I wasn't surprised when he said, "Daddy." I stared at my husband with a sharp look in my eyes. His expression suggests that he did nothing. "When we were at the supermarket, I heard Dad calling Mrs. Diana "Karen" when we saw her arguing with the manager. And he said people who argue with crews and start calling out for the manager's attention are called Karen. That's what dad said. " I facepalmed after what my son just said. I stared at my husband and gave him that "explain this" look, and he also gave me that "I didn't do anything" look.
I turned around and took something to the refrigerator. But as I turned around, I overheard my husband telling something to our son. "Your mom did worse than that when she was your age. He called their principal "Baldy" because their principal was bald." And then they both giggle and give each other a high five.
OMG, I can't with these two
---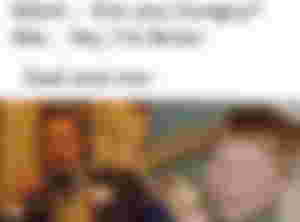 ---
---
Oi, hello hello. How's it going, mate? This was actually one of Kuys Kudo's prompts about receiving a detention slip from your kid and what would be your reaction to it. This is an old prompt from him, and I decided to write something about it because, as I was checking my saved articles, I saw his article. And I also find it fun and entertaining to write.
You can also write yours if you want to. It would be nice to read your article about this one.
---
Jini's Note:
Hey, Hey, Hey! It's you again. Thank you for stopping by and spending a minute of your time reading this article of mine. I really appreciate your presence here. You can always hit the Like and Subscribe buttons if you want to.
Arigathankyougozaimuch :>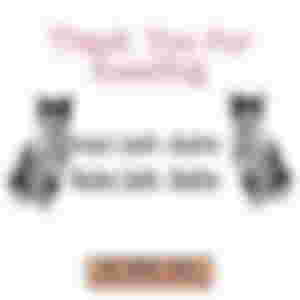 0310102022