Hello, hello my super fabulous and gorgeous read cash buddies! How's it going? Are you having a good day? As for me, I wasn't really having a good day, but it wasn't a bad day. I am so tired these past few days, especially this week, and it will even be worse next week because our finals for this semester are fast approaching and we are all too busy dealing with tasks and final exams. And that explains why I am not that active here and why I was not able to visit and leave a comment on your articles. But I know you guys understand my situation. But you know that I always make 'bawi' if I already have spare time and I am no longer busy. Teehee.
Does my article title sound familiar to you? Or have you read this phrase before, or has someone said these words to you before? Yesterday, I have read ate @CoquiCoin 's article about 'The Tinder Swindler' which is the new Netflix documentary movie. I already saw this a few days ago, but I haven't watched the movie yet because of my busy schedule, but I already planned on watching the documentary. Thankfully, this day we didn't have a virtual meet and I could spend an hour watching this documentary, which I just did. But I did finish my one task first before continuing to watch it.
When I read Ate Cocola's article, I only read the introduction part because I didn't want to get spoiled on what the documentary was really all about.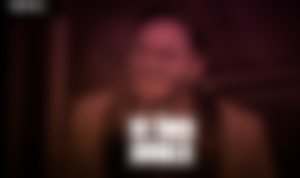 Swipe right, swipe left, and swipe here, swipe there.
These are the most common things that some people would usually do when they're on a dating site. Have you tried using a dating app before? There are various types of dating apps. Right? The most common app was called 'Tinder". I knew about this app a long time ago, but I haven't tried nor installed this app, not even once.
People do use dating apps to ease their boredom. Some just want to have friends, and some even use the app in the hope of finding their other half. But we can tell that 90% of dating app users installed the app hoping to find the love of their lives. According to the "Dating App," if you sign up for one, you will be able to meet people from all over the world. You get to choose whom you like, depending on the type of person you want to interact with. But how sure are we that it's safe? Are the people we meet online true to themselves? Could you trust someone you've just met on the internet?
"The Tinder Swindler" is a new documentary movie that is now streaming on Netflix. It is now the talk of other social media platforms. It is a documentary about three girls who were victims of one person. The documentary gives a lesson to other users out there who love to engage in other dating apps and sites and love to interact with strangers. What happened to the victims should serve as a lesson to not trust someone you've just met on the internet. If not, then you may at least don't give your full trust to that someone. 
The other part of me gets sad about what happened to the victim, but the other side of me is just neutral about what happened to them. At first, I was kind of mad at them for trusting someone they'd just met online, especially the first girl who agreed to meet the person on the first day they matched on Tinder. I mean, who would allow themselves to meet someone who has literally no idea who that person is? It could be a kidnapper or what? But the man's profile was quite convincing about his identity. The billionaire's son and the attached photos look so expensive, and they have been to many places all over the world. He even attached his Instagram account, which has a lot of followers, which made you believe that everything on his profile was true.
But little did they know that everything was just a lie. The luxurious life and everything, including his name.
I apologize if I won't talk more about the details, as I don't want you guys to get spoiled if you ever plan to watch this documentary. It is a good one, but not totally great. I would have given it a higher rating if I hadn't been dissatisfied with how it ended. I am a little mad about how it ends because it looks like all their efforts were wasted and it looks like the police didn't even care much about the case. The only people who cared were the journalists. So, I rated this 7/10. LOL.
---
---
Jini's Note:
Well, hello there. I just wanna thank you for dropping by and spending a minute of your time reading this article of mine. I really appreciate your presence here. You can leave a comment if you wanna have some chit-chats. I would love to interact with you.
You can always hit the Like and Subscribe buttons if you want to.
Arigathankyougozaimuch :>
080202022