Sold 2 NFTs! | Slacking On Minting
Happy weekend~
What's your plan for today? I might be out and about in our town for today because I need to buy some stuff. I ran out of toiletries so I might have a short trip to the supermarket and then visit my aunt and uncle for a little gossip session, lol.
Thank you, sponsors!
So, yeah, in this article, I just want to share a small win.
It was Thursday night and about to sleep already. As usual, a hectic day. I went to bed at almost midnight already. Literally about to drop my phone and an email popped!
It is the best feeling for every Opensea NFT creator to receive this kind of message. Bonus, I receive two emails from Opensea.
I check what NFTs were bought.
It is the Grumpea coffee and the Grumpea the rain!
The inspiration comes from coffee lovers. Yeah, I am not really a fan of coffee because it makes me dizzy. I palpitate easily when I drink coffee. There is an exemption though. If my day will be super hectic and I need a strong kick, I will opt for coffee. I prefer a latte if I do need one. I usually drink tea, which contains caffeine too.
I also have a Grumpea tea but also already sold.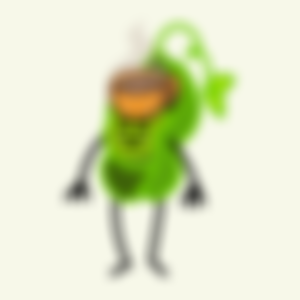 One of my favorite Grumpea NFTs. I sometimes. get inspiration on what I am into for the moment or what is happening around me. In this case, what I can remember is that it was raining hard that day. Very gloomy and cozy. The gloominess matches the mood of Grumpea. So, yeah, Grumpea the rain was born.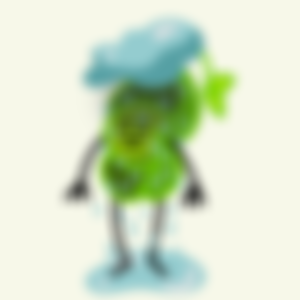 All of my Grumpeas are minted on Polygon. I drew them by hand and produce them one by one.
If you want to buy or take a peek at the collection you can click the link here
https://opensea.io/collection/grumpea 💚🎶
Also, I have some pixeled NFTs! Here is the link
https://opensea.io/collection/fungusverse 🍄
Since June, I slightly got busy up until today. I have some things that I should focus on and it is hard to juggle everything up and running. Last month, I only minted two Grumpeas. Although I am on hiatus in creating and minting Grumpeas, I every try to post on Twitter for exposure.
Once I am done with the "project" I am working on, I can focus again on my Grumpea collection.
---
That is it for this article. I will see you at the next one!
📸 All photos are owned and taken by me, otherwise credited.
Date Published:L Aug 13, 2022
✨ Read Before You Check Out Your Order! https://read.cash/@Jijisaur/read-before-you-check-out-your-order-7d427765
🌸 Marites Level 13 | 12 kids And One On The Way... https://read.cash/@Jijisaur/marites-level-13-12-kids-and-one-on-the-way-df7fe511
🔥 8.8 Sale! A Little Shopping https://read.cash/@Jijisaur/88-sale-a-little-shopping-7a194e22