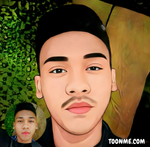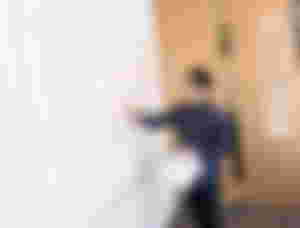 A lot of us knew the meaning of what's written in my title and I can say that a lot of us when we were young dreamed about to become like them when we grow up. But because we discovered how wide the world we live in, that dream of becoming a teacher someday fades away and we dreamed of another thing that we know it can make our life better. Life is tough and it is uncertain outside that's why it happened. Our choice now will not be our last choice.
While browsing my newsfeed a while ago, I encountered a video that contains a spoken poetry about TEACHERS. From that video I realized something and that is very true. It's really happening in the real world. Some of you may not see it or just turning a blind eye to it but it's a toxic way of human beings to measure your worth in the society by the profession you pursue.
It seems that some humans who became successful with the profession they pursued already forgot where they came from and where they started.
They already forgot who molded them to who they are now. They already forgot who suffers the most just to bring out the dreamer inside of us. They already forgot who alloted their time even if they don't have time for their own family and self just to deliver the best outcome out of us.
People sometimes forgot to consider what you will feel before speaking out words towards you. But even if they knew that you'll be hurt, they will say it to your face because they think highly of themselves. Boastfulness to the next level. Well that kind of attitude will never give good results in the end, yet some people loves to display it.
Going back to the video of spoken poetry that I watched, I can say that it is perfectly connected to the video I also watched in youtube about a reunion of successful batchmates.
Here's the scenario for you to better understand what I'm saying.
A reunion held at a big resort in town. Invitations have been sent to the class of certain batch of students who are successful now in their profession they pursued in their college years. Most of them were engineers, nurses, call center agents, lawyers, doctors, soldiers and only a few of ther chose to be a teacher.
Their adviser in highschool was speaking in the mini stage congratulating everyone for their success. Not everyone is paying attention to their former adviser and they're just talking and talking to each other. When their adviser finish talking to the class, she insisted that everyone will have to come stage to introduce their self once again including their profession they got.
The engineers took the stage first and had a short speech about their profession. They also said that they aready built many buildings including their gigantic houses. The nurses followed them together with the doctors and has also a free speech about their life. All of them did that but when the teachers are on stage and revealed their graduate profession, the atmosphere changed and it's not a pleasant one.
Upon hearing their speeches, the crowd laughed at them wearing those looks like they were disgusted to know the profession of their fellow. One of the engineers shouted and said " ayy teacher lang, kaya pala walang pang sariling sasakyan"(ayy just a teacher, that explains why you don't have a car yet ). The other's laughed very hard and the group on the stage was very insulted by that one.
One from the group spoke up and said "why, you have a problem with that? and why you are all laughing? Is there something funny about the profession we pursued?"
Well, there's a lot of great profession out there so why pick that cheap profession. The doctor answered.
We chose this one as our profession because we want to build the futures of those children who were just like you and all of us when we were still like them who are confuse what path to take. Do you have an amnesia already? It seems that you already forget who molded you to become who you are now. Have you already forgotten who alloted their time just to engrave those knowledges for to become successful just like you are now.
All of you, you're not a doctor, engineers, nurses, soldiers and other professions out there if they weren't there for us. Who help you to become like that is not just a somebody that came from out of nowhere. It's not just a cheap profession as you described. You're laughing at the likes of those who helped you, what a shame.
I want you all to remember this, teaching is not just a profession, teachers are not just teachers. They are the creator of all professions out there. You can find them anywhere and even under a papaya tree. That's why you shouldn't belittle them because without their skills in teaching, you are nothing but a stone.
That's the end of the scenario. I hope you get the important lesson there. I made my own version but the flow of the scene is in order.
Author's note
Bragging about your profession will do nothing good to your fellow human. You have the right to brag about it because you worked hard for it but just keep it to yourself for sake of everybody. Your way of bragging might insult other people with a different profession.
Also teachers are NOT JUST a teacher once again. They are a true hero and yet they are the one who gets less respect, treated very low because of the toxic society we are in. I hope that everybody will respect them as much how they respect their parents because our first teacher to begin with is them.
That's all I have to say my friends and I hope you read it upto this part. Thank you once again for being with me. See yah next time.

Lead image: I made it in Canva same with the image above.
Thank you to my sponsors and to all of my readers out there who are always reading my aritcles and giving support arigatou.