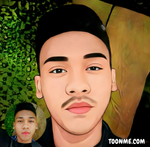 We have only one life and that life can be tricky sometimes or should I say all the time. Well I can't answer it for yourself but only you can answer it. All I know is that it's worth to live this live to the very end, enjoy every single seconds, minutes and hours of our life even if we can't predict what might happen next.
There are things we want to do or accomplish upon our stay here and we want to do it before our last seconds here. We can do these things along our journey and sometimes things happens in an unexpected way making us surprised and praise how life do it's miracle !h.
Do you have also things you want to do before you die? Having these things in my life kind to motivates me to strive harder in order for me to accomplish what's in my list. When I'm slacking off and losing my momentum I spare a minute to look into my notes where my bucket list is written. Doing this will help me to recover the energy I loss. I bet you're doing thesame thing when you're down.
I don't know if you wrote also your things to accomplish before dying . If you haven't tried it yet I recommend writing it in your notepad o personal notebook because they said that by writing it down you can develop the vision in making them come true. Also you can focus on them clearly and can make plans in order to do them.
So friends let's uncover what's in my list one by one.
First in my list is to visit all the mountain tourist spot in our country. Means taking a hiking and reaching the highest point of those gigantic mountains. Why? For simple reason that I want to see also the view from the top just like those birds flying high in the sky and enjoying sight seeing those beautiful places from above.
In order to do this one I've already started this goal here in our province since when I'm still studying and this pandemic hasn't bloom yet. Together with my classmates before we would take a break from academic by climbing those high mountains here.
Our last to visit when I was still in grade 12 was in Mount Siñan. This mountain has a resort at the top so we were very motivated back then to climb because we can refresh later on. It was a fun hiked at the same time challenging because it was very steep. Our legs almost hurts like hell but it didn't stop us from reaching the top.
Second is to have a vacation to all the beaches here in the Philippines then later on around the world. I want to visit my country first because Philippines has been blessed with so many beatiful beaches and they are mind relaxing also. A lot of foreigners are coming here to enjoy them at it's finest and I see them also their vlogs how wonderful these tourist spots are.
Also they are scattered through out the country so at the same time I'm traveling around Philippines. By going to different beaches here I know I can learn many things especially their own culture and own language. I really want to learn unique languages from my fellow filipinos because the vibe is very different when they are the one who is actually teaching you than online.
The third one is to build a foundation which focuses in helping those street children and all the children with all sorts of problems especially those with disabilities. My heart is soft to children and maybe because I don't have a sibling that's why I really love my cousins especially those new born babies. They are so cute and has a strong charisma making me to be inlove with them hehe.
Making this one come true will make me truly happy because what I want for those kids is to experience a good life and I hope everyone thinks like that. It really breaks my heart when I see those kids in the street. Even those with disabilities, I felt sad for them for not being able to enjoy the wonderful things here on Earth.
Those charity projects that I saw in social medias really inspired me to do good also. Even here I saw a charity organized by the Club1Bch that's why I love to be in this community even more. There's a lot of good people here having big hearts to help their fellow humans. I love to be with these people and I want to become just like them. A salute to Bitcoincash Community, Club1Bch.
---
Author's note
You just read my three items in my list and I hope you didn't get bored while reading my plans before I die hehe. Opps I don't want to die yet. I want to fullfill all the things written in my list that's why while I'm still young I want to give my all in order to make them come true.There's more in my list and I want to share them all to you friends but I don't want to consume all your time so let's continue this topic in my future articles.
Again, I thank you for reading my article this far and see you again in my next articles.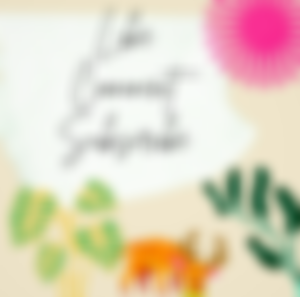 Lead Image: I made it in Canva same with the image above.
Thank you to my sponsors and to all of my readers who always support me.