Post Partum: Understanding it even just a bit, makes a difference!
Well, to be honest about it… the pregnancy-child articles I had is inspired by "To the ladies out there" @Gaftekloriginal. (Will include the link on Tuesday! Sorry) Thought of replying but instead I made an article about this… actually a series already. I think this will be the 4th article inspired by that… lolz… I just didn't mentioned it in my previous articles. Now below were the articles inspired by this article:
Motherhood, things I planned to teach my boys!
Clueless, Parenthood... How I managed to go thru this? 1st stage
https://read.cash/@Jento/getting-pregnant-my-worries-and-concerns-what-to-look-into-143079af
So, if I was to reply… imagine how long it would have been! Lolz… and its not even complete yet! Hahaha! Truly I had a very good read which was why I was really writing all these articles for all his concerns. If he did have time to read, perhaps as I do encourage him to read so to understand women especially during pregnancy. And some more replies perhaps, except of course the s*x part!!!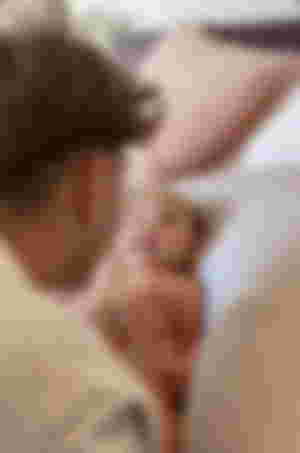 Lets get back to business! Well, its really easier said and done… yet, there are actually a lot of movies and even telenovela series that depict pregnancy and all it pros and cons but still we get to know, only a few perhaps only tidbits are true from that point of view! Most writers don't seem to know how it really is, ayt? Hahaha! While the movies and telenovelas has a lot of nice moments, like when the baby gets out that will make the mom happy?! Oh no! I didn't recognize my son the 1st time I saw him after getting out of my stomach! Oh! believe me, its nothing like the movies! Actually the 1st thing I noticed when my baby was out was that, a sense of relief that he is finally out! Then I had a freedom to move about especially picking up something from the floor! OMG, it was torturous when he was still inside me. Like sleeping and getting up! Oh no! when he got out, oh yes! Finally, I get to move freely. There were a lot of powerful adjustments too, like your hands and palms are swelling… it was hard to stand or touch because of the swell that last for a day to a week. Then, the non-stop bleeding, good for me it was only 2-3 days and very minimal, while other moms! Oh no! a week to a month. Then the stitch we got from the baby coming out, needs to heal or else we wont be discharged! This is just the mom!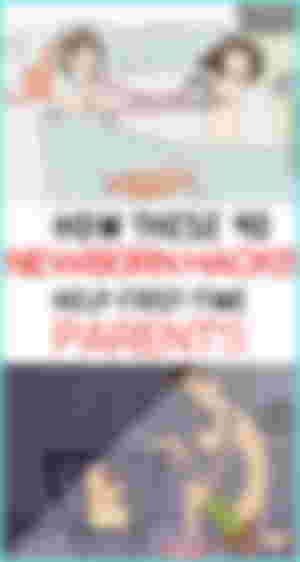 Oh! There is more! The baby! You know, postpartum is not about just the mom, the baby too! Did anyone ever tell you that the 1st 3 days when the baby comes out (especially when alone, this is the horror!) is a living hell? Oh yes it is! The 1st 24 hours, is how to understand and comfort the baby. It's a whole new world for them. While 1st mom too, a whole new world for them, like we are highly bombarded with the feelings of almost every kind plus our body swollen and the exhaustion from delivering the baby plus, making it alive! Did anyone ever thought about that? Oh! I hope you notice this too! And we get a lot of comments and criticism from people who had no idea what we've been through? Oh please! The physical appearance is just to show you how hellish being a mom after delivery. The being unkept and all other things, true. Why? You see, the baby cries and we have to produce milk and we don't have time to look at the mirror and ourselves… ok! We don't have that much time! We are more concerned of addressing the baby's  needs. Like the things ladies do, fix herself before having a baby is all consumed by the baby alone, lest men demands that their wives should look like a fairy all the time? Like? Duh! Support or help? Is there? Demand if you must, give help or support at least. But if none, I don't think you have any right to complain!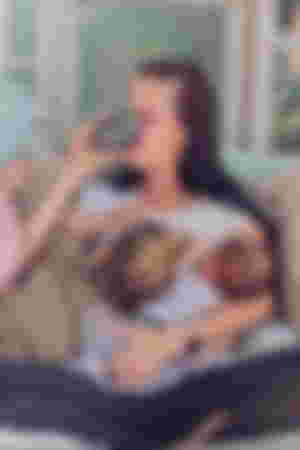 The moment the baby comes out, if you are a true mother, the 1st priority is the baby unless of course, your man is that very important to you. However, in my family, our priorities shifted when our baby came out. He is our number 1 priority. He knew I was clueless, so get all the help I needed… and I was so damn grateful to have such a husband! He made it easy for me and demanded nothing but be alright for our baby! He kept us and made sure I was adjusting well. Make it all comfy for me.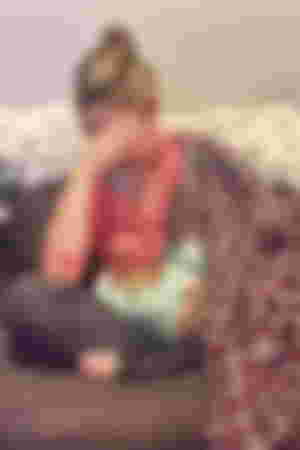 Imagine all those mothers who never had the man I had? U think? Oh no! the horrors of the demands plus the demands of the society being kept. So men, make sure everything is comfy for your wives before you ever demand her to be sightly because this is never easy. Have you ever wondered why many women suffered postpartum depression? Of course, the rejection. Being unequipped of overcoming such emotions and criticism and all other factors! Oh! please be gentle! You'll never know, it will be your wife who will be subjected to this or a sister or a friend. Please be kind with your words, we only need to hear assurance from you that you will take care of us. Insulting us while at our low, is really just too much! As we really expected our men to side us not leave us with all the demands without thinking it over. Not all women are strong! Hope this helps! Thank u for reading and God bless!
April 10, 2022
Image: pinterest