Sunday is...
Date: July 24, 2022
Sunday is considered as the most common day for rest or rest day. Most employee don't have work on this day and this is also considered by many as church day as well as family day.
Here in our place Sunday is the common restday of an employee. The employee should be given one day rest in one week. Some took Saturday and most people took Sunday as their rest day. On the other hand, we follow to rest on Saturday or Sabbath day.
Sunday is also the common church day for christians. This is the day where most christian family go to church to worship God.
Sunday is also a family day as most people don't have work and they can give time for their family. This is the time to play with kids, a time to eat outside with the family, a time to travel and a time for watching movies together.
Sunday is also a general cleaning day, a laundry day, a sleep day, a movie day, a day for cooking something special and many more to mention.
How about you? Sunday is what for you?
Sunday is also a fun day, though my husband still have work on Sundays because he have his rest day on Saturdays but we still had our fun day today or to be more exact we have fun on Sunday afternoon.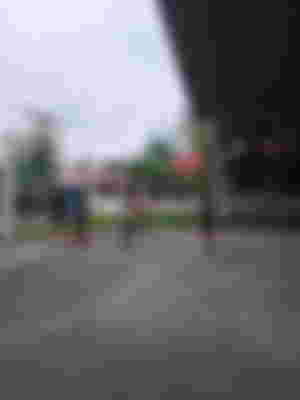 My husband and my neighbors decided to play basketball just to enjoy and have some exercise. I decides to go with them too, and why not, right? Why should I stay here in house alone as I want to go out too sometimes. So, I my husband and our son together with our neighbors just walked going to another purok with covered court. When we reached there, there were people who are already playing. So, we decided to go to another purok and fortunately the basketball court is available.
Men have their basketball, kids are playing ball and bicycle in the corner and we women or wives are in the corner just looking at them, cheering and laughing with them.
Our husbands were so happy that they had an exercise and their body released some sweat. They have so much fun too as they keep on laughing towards their actions and most shots didnt get a point.
Wives never played but we had fun in just looking at them. We will laugh when they cannot shoot in the ring and we will shout if they can.
Kids find their own ways to enjoy too. They borrowed a bicycle from another kid who was there and they played basketball too.
After the game, we went home. Some of them ride in a tricycle while me and my husband chose to walk. It's my way of exercise too and I noticed that he walks so fast. I told him to walk just enough for me to walk and he said he is still wanted to run as if he is still playing basketball.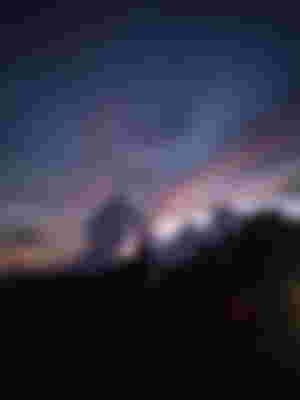 As we are walking, I saw the sky with a wonderful color as the sun just sets.
Sunday is a great day to enjoy. It will depend on us on how we spend it. We can use it for some recreation that will help us to recharge and we will be able to face another week.
I really hope so that you had a wonderful, happy, great and fun Sunday.
Thank you so much for reading. I hope to see you again in my next article.
All pictures are mine.