Simple happiness in online world
Date: August 11, 2022
Happiness is something that can be found everywhere. Different things can makes you happy. It is either you're happy because you were able to do the things that you wanted to do like cook and eat your favorite food, buy your needed things or got what you want.
Happiness can also be attained with your loved one its either a celebration, a picnic, a movie date, a swimming on the beach, a jogging, biking, camping or any activities with your families.
Happiness can be felt too when you are satisfied for what you've done and for what you have.
Thank you so much my dear sponsors for being with me until this very moment. Your support is always appreciated.
When I started doing side hustle in the online world, simple things will also makes me happy.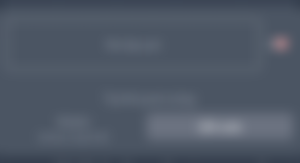 In noise.cash, having FT or free tips really makes me happy. I can still remember how happy I am when I received a notification that I got 0.02 free tips. Who wouldn't be happy if you can share some blessings to others, right? I enjoyed having free tips until last month. I don't know when I will have it again but one thing is for sure, I will be so happy to have it again.
In read.cash, seeing a notification that Rusty visited my article will make me happy. Seeing also upvotes from other writers will make me glad. We all know that he is visiting us so seldom unlike before but seeing him around is so satisfying.
In two days from now, I will be one month in Hive. I didn't expect that I can survive till this time. Last night, something really makes me happy. Can you imagine those time that you were singing or dancing because of happiness? But because I am not good in singing, might be I will call it just reciting a poem lol. I am not good in dancing too so i just make a simple step like making my hands forward, backward simultaneously in an alternate manner. Posing your hands like a boxer or like your doing boxing lol. Just imagine my actions lol.
I felt so happy because one of the curators in hive notice my blog and voted it. It is the first time since day one so it really amazes me. It might be not so big for others but for me it is really enough to makes me happy.
I was also mentioned by Hive learners Community as one of the honourable mention. I didn't get a lot of votes but being noticed by them makes me so glad.
It is always exciting for me to check my notification after posting. Seeing a lot of them will makes me smile.
How about you friends? What makes you happy in the online world?
---
Hello read.cash friends, how are you? I was absent yesterday because I am trying to manage my time to be active in the blogging platform while thinking also about my health. I decided not to push my self more than the limit. I set a time limit for myself and I am really trying to abide with it because i know that it is not for others but for myself. We need side hustle but we need good health more. So let's make a way to balance everything.
Thank you so much for dropping by, for reading my article, liking and subscribing it, for leaving a comment and for giving an upvote. See you again in the next article.
Lead Image from Unsplash