It is the beginning, keep moving
Date: June 29, 2022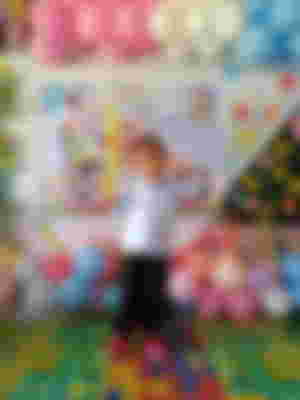 In Philippines March is the month where the closing exercises or ceremony is being done but when pandemic strikes it was changed. June is supposed to be a start of the school year and it will usually end on March but it was changed to September and ends on June.
This year, the school year ends this month. Every students were happy that they were able to finish another year of their journey. Parents as well were happy to survive and was able to support their children.
Yesterday, my son and his classmates also have their moving up ceremony. I never taught that we could join in that event because I was not able to attend a meeting because I was informed late and we are living in different area because we already transferred locations since May 10 this year. Also I was not able to pay for some contribution. I have in mind not to attend but my other self keep on telling me to attend. So, I told my self to let my son attend this very first moving up ceremony in his life.
My co-parent attended the meeting and informed me for the contribution and we will just bring food for potluck. I decided to cook some kutsinta to be our contribution for the said potluck.
A night before the said event, I bought some ingredients for kutsinta. I prepared the molder as well as the steamer before going to sleep. I woke up early morning the next day and cook it.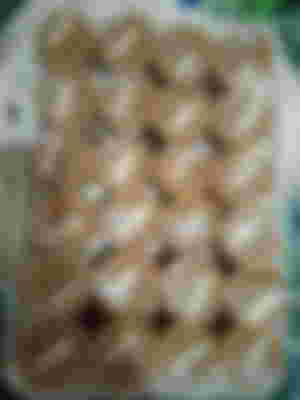 We arrived in school earlier and we had time to took some pictures first before the program started.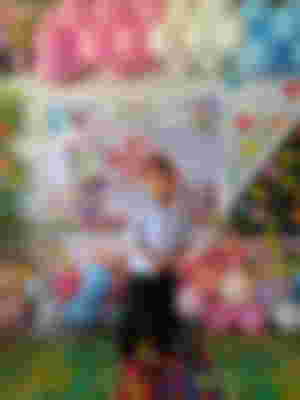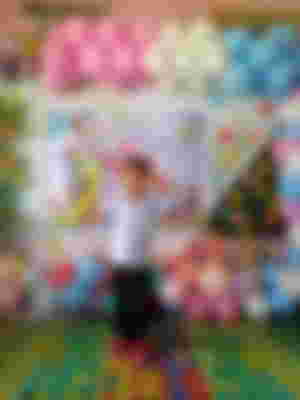 My son felt shy that moment, imagine he saw his classmates for the first time. He never taught that they were many because they are just doing modules at home and only have a limited face to face exam once.
It seems that they are having their acquaintance party not a moving up ceremony, lol. Even we parents just met each other yesterday.
It was my son's first time putting his right hand on the chest while singing our national anthem. (He tells this part to his father when he came home from work).
We also had an opening prayer but the teacher just played a prayer. I intentionally didn't close my eyes to check on my son what he will do if he will close his eyes and bow down his head. I almost laugh but I just smile because he just slightly close his eyes, slightly bend his head and make it turn slowly from left to right looking at his classmates observing if they were closing their eyes. After doing it, he bowed and close his eyes.
The giving of certificates is the highlight of the ceremony. They never had a practice on how they will walk in the aisle and get their certificate but the teacher just instructed us to guide our children. When his name was called, he looked at me at the back and I told him to go forward and get his certificate. I also followed for the picture taking.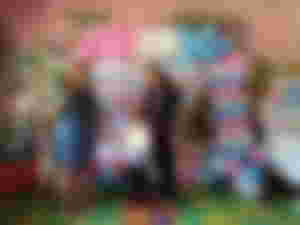 After the program, we had a short bonding with the food we prepared. Some children enjoyed playing outside and seems they knew each other for a long period of time.
I felt happy seeing my son stepping in the first level of his education in school. He got his ECCD (Early childhood care and development) certificate. He will be Kinder-1 in the next opening of school year. I thought I can enroll him in the Kinder-II but his birth date is not within the qualified students for K-2.
It is just the beginning, keep moving my son.
When we got home, he had a lot of stories to tell to his father. I can see his happiness while telling it.
It is the happiness of the parents when their children will succeed in every steps of their life. Every year is equal to a year of sacrifices.
Congratulations to all students and parents, we did it!
Thank you so much my dear subscribers, likers, readers, commenters, upvoters and sponsors.
See you again in my next article.
If you want to read more you can check my previous articles HERE.
All images are mine.