The weekend above the clouds
Hello everyone, I hope you had a great weekend. Early yesterday morning I went to Tara mountain to spend Sunday in nature. I go there often. Tara is like a refuge where I like to get away from the city noise and polluted air. It is 180 km away from my city, Belgrade, and is located at 1500 m above sea level.
On the way to Tara, we stopped at an amazing lookout point.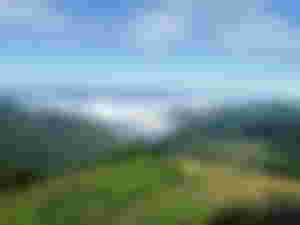 It is called the Gate of Podrinje. I felt like I was above the clouds. I enjoyed the view.
The river Drina flows in the valley of these hills and it always has a calming effect. It is one of the most beautiful rivers in Serbia. I especially like the little house on this river. It is a symbol of the nearby town of Bajina Basta.
It was flooded many times, but its builders always rebuilt it. It is very popular in my country and symbolizes the unity of man and nature.
When we arrived at Tara, we enjoyed the recognizable scent of pine forest and field herbs. I have a piece of land on Tara. It is currently just a meadow. The grass is tall and I should mow it but I will do it at the end of the summer.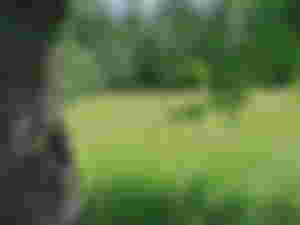 What made my weekend perfect was the sweet cherry tree. Having your own tree is amazing. That's enough for happiness. We enjoyed picking cherries.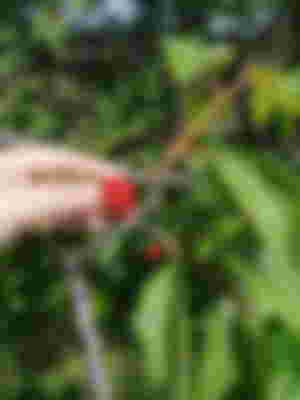 These were the most delicious cherries I have ever eaten in my life.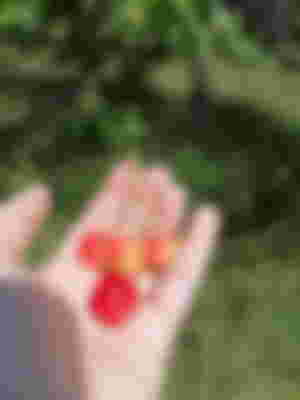 Untreated fruit has become a privilege and I am happy to enjoy that privilege. But as happy as I am, I am also sad because my father bought this piece of land to make his dream come true and build a log cabin. Just before the realization of his dream, he died suddenly and left behind this painful and beautiful place.
Untouched nature is a real treasure. It gives peace and it heals. We had a great time on Tara. My son wanted to meet a bear. He wondered if the bear might be hiding in this house so he called the bear to come out. 😊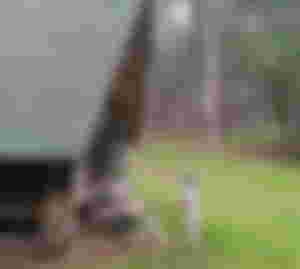 When we were walking, my attention was drawn to an old red Fiat 500. My grandfather drove this car many years ago. 😊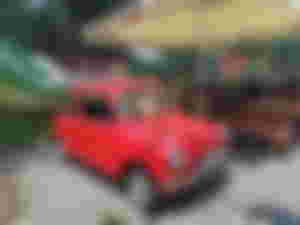 And then I saw this sad pony. It may not be sad but that's what it looked like. Like a slave. Tired of kids wanting to ride it all day.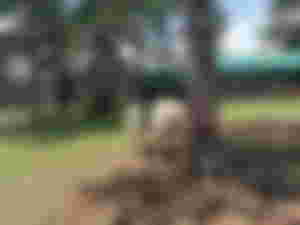 My son loves raspberries, and on Tara, they are the most delicious.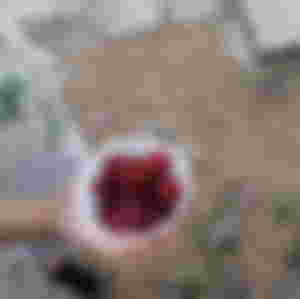 I love them too but usually, he eats them all. 😊 So I contacted friends who were picking raspberries. When we returned we stopped by them. They gave us a lot of raspberries which made the weekend even sweeter. We brought a piece of nature home.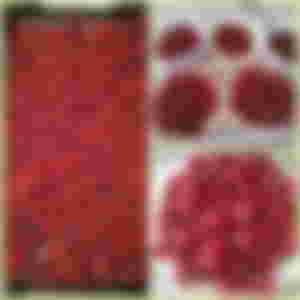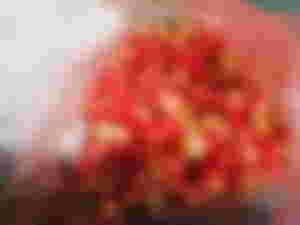 The mountains are ideal places to clear your mind by looking into the distance, from a height. I felt like a bird as I flew through my clouds, with mixed feelings. It was an emotional but beautiful weekend.
Thank you very much for reading.
The images and writing are original and mine. The article was previously published on Hive, by me.
Greetings!