Rain, take it away
Today I will reveal a secret to you. When I feel bad, I say the magic words "rain, take it away". This sentence has a psychological effect and it helps us visualize the problem, think about it, and find a solution. The only reason we don't succeed is ourselves, who would sometimes rather run away than face it. When I want to escape from reality, I always go back to nature and there find the answers. And I say the words "rain, take it away". This really works, and I will explain to you how.
For me, a cloudy morning is a new hope. A new hope that the rain will take away sorrow and pain, and bring relief and happiness. I love the rain, because I can cry without anyone noticing. I can get wet, close my eyes, open my soul and be silent. Rain will understand what I have to say even when I am silent and will not ask me anything. It will fall over my dusty thoughts and remove the dust that I certainly will not. Dust is sadness, pain, negative emotion that is in us and it is difficult to get out. When I feel bad, I imagine the dust over my thoughts, which I can't remove. And then I wait for the rain. I go outside and walk.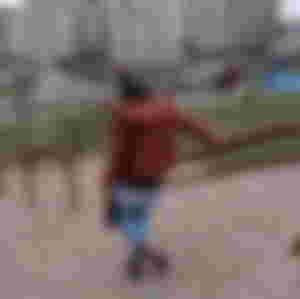 I look at the sky and hope. The rain has always been inspiring to me. It gives me the strength and will to keep walking. If you get closer to nature, you can find a lot of answers to questions hidden deep inside. Nature has its methods to give you peace. Much better than anything and anyone. Nature knows us very well because we are part of nature and we should not run away, we should face it.
When it rains, we can hide, open an umbrella, run, get wet, walk, sing, dance... We can do a lot. Nature gives us the opportunity to choose for ourselves what to do. I choose to get wet, to walk and to let the rain remove the dust from my thoughts. I spread my arms and give myself to it.
After the downpour, it's like being born again and continuing stronger. The dust has been removed, the thoughts are getting a new shine, a new hope.
Thank you for reading.
Article and photos are original and mine.
Greetings!