He don't like selfies
#Blog 184
Hello readers! I've been busy this past few days because our visitors, just my brothers lol😅. They occupied my time coz they are roaming around here in our house, ang kulit talaga. My eldest sister also keep calling on me via Facebook messenger.
Yesterday is our schedule to buy some tiles and granite for my elder sister. So me ang elder bro will go to textiles store. I've ordered already then I just wait for 1 week coz they ordered it at Davao city. My sister is very excited hahaha and I just tell her I'll update you later okay.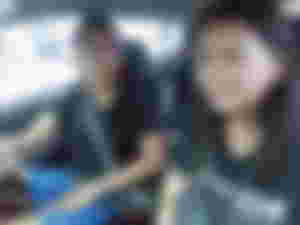 This is the only photo I had with him and look at his face hahaha. He don't like selfies and I just tell him say cheezeeee coz sis Josephine asking about your photos. I've got 1 shot only no take two. Not all my siblings are fond of photo shoot ever not like my lil bro that always support me. He had a perfect smile once you invite him to have some selfies, diba game lagi sa picturan.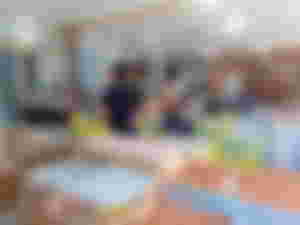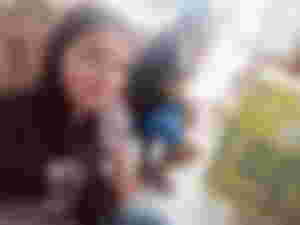 His always busy on his phone and I tell him why your so ugly. Then try look at the mirror sometimes, seems the stressed can really reflects on your face. He just said I've got lots of works that need to finished Jeanita that nickname makes me angry grrrrr. They make my name, horrible lol. Some of my siblings calls me that name then I tell them I don't like it but they keep calling me that(mga bully talaga).
Though my brothers are my great armour that they can defend us if we want some help. Having a big family is a really a big blessings. Siblings are like branches of a tree. We grow in a different directions, yet our roots remain as one. Not all sibling have a good connection especially when they got married. Some are really paranoid,it's true. I've encountered a lot of cases with that issues. They have to try to accept the fact that their siblings having a family and just support with their decisions.
As long as we can communicate each other because the three of them is quite far from us. Thanks to internet connection that always can connect our love ones especially to our family. Not like before no internet at all, so boring right? Internet is a big help to all of us.
Blessed Sunday to all! We have a whole day blackout due to update of our Surseco. We have a beach outing just this morning only and I'll share it tomorrow. We're all tired and yet we enjoy the beach with the kids. Swimming everywhere.
Thanks to all my sponsors!
March 3, 2022
5:04 pm
Sunday
Philippines
The fighter mom,