The Horrible Foot Steps!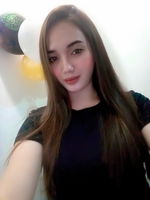 This is the continuation of my latest article "A Shocking Fine Afternoon!".
They immediately ran to the main door and lock it then they went back to the room. The problem, there was no door because it was only a curtain. They started to felt nervous and scared. They didn't know what will they gonna do that time. They were so silent.
What they did they was sitting at the room and get some blanket. They were really afraid because the house of her friend wasn't a concrete one. It was made only from a bamboo.
The six of them were four girls and two gays. They were about started to cry but one of her friend comfort them. They observed the footsteps but it didn't stop. They noticed that the footsteps were continued walking around outside the house.
They felt that their bodies were shaking because of the nervousness, the fears. After a few minutes the footsteps stop. They got curious what happened but still they were really scared.
When the footsteps stop they decided to get out of the room. They sit on the living room then when they started to talk again, the sound of footsteps back. They got panic. They ran back to the room. My sister started crying because she wanted to go home but the footsteps continued.
They were stayed at the room again while listening the footsteps. The two gays were the one at the door with a curtain. While the four girls including my sister sat with blanket. My sister continued with her tears. Her friends comfort her.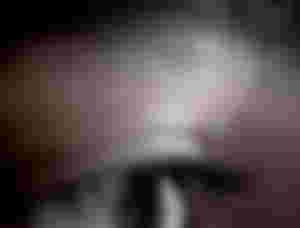 Until my sister, decided to look at it down because you can saw it since the floor of the room was made only of bamboo. When she decided to look at it, she saw a giant feet then she shouted all of a sudden and her friends quickly told her that she must be quiet that's why she covered her mouth but she was crying.
She immediately told to her friends about what she saw then her friends were really shocked! They felt scared more. They didn't know what will they gonna do even the two gays were crying. Her friend who was the owner of the house, she was really shocked because it was her first time to hear a footsteps at their place. It was really unbelievable!
They got more scared about what they heard from her friend. While the footsteps continued. Until they make a plan that they will go outside then run fastly but it should be on timing. The footsteps must be at the back of the house, at the kitchen and it was the time they will run outside.
So they get out of the room while still they were all nervous but they should be brave. When they observed the footsteps and it was back of the kitchen already, they opened the door and started running until they reached the road.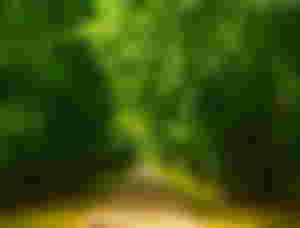 When they were already at the road, they were looking at the house but they didn't saw anything then they ran continuously back at their houses. They were really thankful because they get out of the house already. They couldn't expect it would happened. They felt thankful because they believe God protect them that time.
When they were far already from their friend house, they decided to have a walk only because they felt tired already of running. They were talking about what happened that time. They couldn't believe it. They were in elementary years that time. They couldn't explain what happened. The nervousness still in their bodies. It was the worst! It was the horrible day for the them!
"When I heard it already from my sister about what happened to them, I was really shocked! I couldn't believe it. I felt the fears. It was really horrible. While I was listening to her I felt pity to my sister because of the struggle she had that time. It was really hard for her. I was really thankful that they are all safe. I was really grateful to God."
________________________
Thank you so much. I hope I give you some worthy time with this article of mine.
God bless everyone. Stay safe always. 🙏
-JRamona20 💜