Grocery Time, A Sad News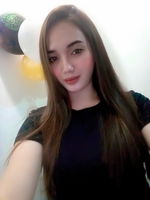 Yesterday still we experiencing a bad weather. I thought the weather would be good but I was wrong. At morning the rain still poured. It changes from time to time. It would rain then after a minutes it stopped that's the weather we had yesterday.
Still I didn't have enough sleep yesterday. It was already morning, it was 8 am when I was already slept but before that I ate my breakfast very early. I didn't want to sleep that my stomach was full. It's not good.
I wake up at 12:25 pm already. I fixed the bed and went downstairs to have my lunch. My partner has a duty that's why I ate alone with my lunch while watching a Kdrama. I continued the left episodes. After my lunch I ate some toasties. It's my favorite.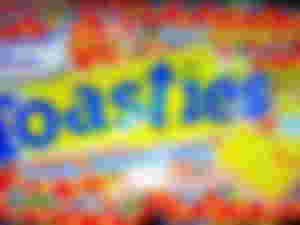 My partner ordered it because he knows that I was really addicted with it and I always looking it everytime we went into supermarket but I couldn't find one that was the reason he ordered from online and I was really happy and thankful.
After my lunch, I arranged all the medicines and vitamins because we stock a lot. It's really important. At 2:45 pm my partner was there already. He rest 30 minutes and after we prepared ourselves and we went to the supermarket already. I sent some money to my family first then next we went to a Barber Shop.
After, we went already to the supermarket and I was like speechless. There were a lot of people there then I felt comfortable already when we turn around because a few people were there. We buy those essentials first then the things we want. Yesterday I didn't bought fish because we also had fish there. We only bought veggies and meats.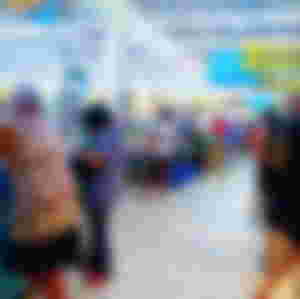 I bought some fruit also and other important things. When we were done at the counter we went immediately to the Mercury Drug for the medicine and vitamins then after we headed home. I arranged all the groceries we bought. At 7pm we ate our dinner already. My partner he felt hungry too. I prepared our dinner then we ate.
Yesterday I was really shocked also about what happened in South Korea at Itaewon. It was really shocking. A night when they celebrate a Halloween Party and unexpected happened that night. There were a thousands of people went there. A shocking crowd. I saw a lot of videos. A very sad news.
I was devastated about what happened. I couldn't imagined what they felt during that night. I was broken. I saw a one video where he shared about what happened that night together with his friends and he cried. I couldn't bear it that's why I stopped the video because it makes me cry. I have my tears while watching those videos. It was really unexpected. I felt sad. It's my first time to encounter this kind of news. I was shocked and I was really speechless. Praying for those people who loss their lives and those people who got injured.
__________________________
Thank you so much. I hope I give you some worthy time with this article of mine.
God bless everyone. Stay safe. 🙏
-JRamona20 💜