It's Been A While Since I Had a Long Walk
September 13
Article No. 209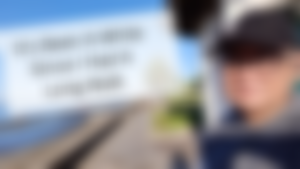 For over a month, I wasn't able to do my walking exercise due to the rainy weather. That and I have been staying up longer than I wanted to lately.
At least last Sunday, the weather was good and I got up in time. Well... a little late to catch the sunrise at the beach.
---
Greetings, my dear readers and friends! Yes, it has bee a while since the last time I had a morning walk. Fortunately, the weather was just perfect last Sunday for a morning walk.
I always have two reasons to do my morning walk. One, for my health. The other, to catch the sunrise at the beach.
I started a little late yesterday though. The sunrise was at 5:33 and I left just a few minutes before 5:30
---
This post was originally posted in Hive via Ecency. I made some minor modifications in this article.

(Check out: It Felt Great To Have A Long Walk Again )
---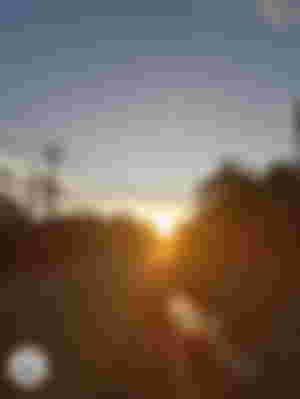 The golden orb was already rising when I started my walk. The morning was bit warm. Just perfect to break out a sweat.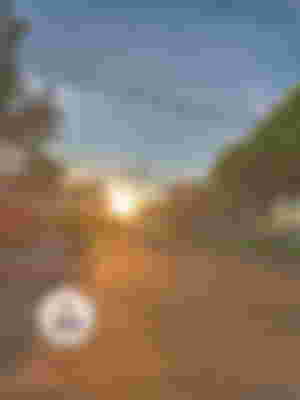 When I arrived at the plaza, I saw the rising sun glaring behind the capitol building
---
After a four kilometer walk, I reached the beach front. The tide was just right and the air was cool. I thought, the kids would have loved it to be at the beach in this beautiful morning.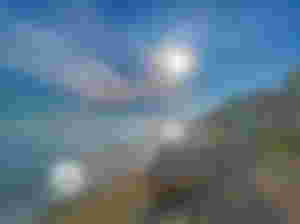 The sun was up and there's only a thin layer of clouds in the sky. It's perfect in taking sharp, well defined pictures.
I took some photos of the rising sun above the sea.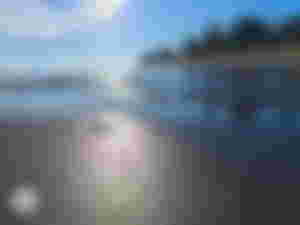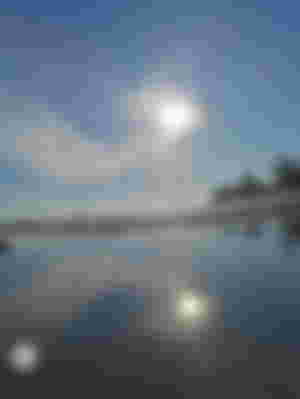 And of course, I always cary my glass ball with me whenever I go to the beach.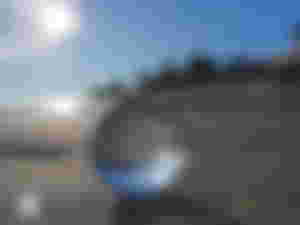 There are relatively few people swimming. If only I had used my aquashoes, I could have waded in the waters. Maybe next time. And I will bring my waterproof phone case.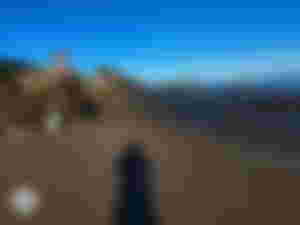 I saw a taho vendor. I thought I'd buy a cup before heading home. Hoping that the soya milk and the sugar would recharge my energy a bit.
I also created my first post using the Actifit app based on this activity. You can check the report here: https://ecency.com/hive-193552/@jloberiza/actifit-jloberiza-20220911t011950378z
Walking is a simple yet a great exercise. I used to run in my younger years and even practice a little bit of martial arts. I am now in my golden years and I am proud to say that my latest medical check up results does not require me any maintenance medicine. I guess, I owe that to my active lifestyle in my younger years.
I'm not athletic. In fact I have a growing beer belly. (Which I am wondering how this happens since I rare drink beer. ).
Experts say 30 minutes of walking per day can help you stay healthy... that and having a healthy lifestyle that is.
---