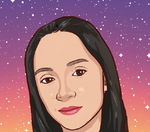 Hello everyone!
This is my second article published here in read.cash. It's been 5 days since I published my first article because I don't have any idea what to write in my next article. Until I saw a post of ezy10 in noise.cash about "highschool life"suddenly I remember lots of memories in my highschool days I've got an idea now what to write in my next article.
Before I start my story this is based on my own experience in my highschool life.
I can't really forget when I had a soft cough with sound(sorry for the wrong word I don't know what exactly to write hehe) , it's really embarrassing to cough especially when the class is very quiet, every time I want to stop my cough, it itches my throat even more, sometimes I can't stop it and it's really embarrassing because they will all look at you and laugh at the same time saying "ilabas mo yan nakaka kalbo yan"(spit it out it can make you bald) it's really embarrassing especially one of my classmates is my crush.
There are times that I forgot to do my homework and then I'm shocked when I arrive in the classroom, my classmates are all busy doing there homework and only me don't have assignment.
I can't forget my Science teacher Mrs. Suarez first time I experienced punishment for not doing homework. Me and my five classmates punished to do seating on the air while saying "I will not do it again"
I also have a crush that belongs to special class. He is so smart and talented but I discovered that he is a gay. Sad life hehe😁
In my second year in highschool I can't forget our classroom because almost every day it has a muddywater on the floor due to rain that makes us students can't concentrate our lessons.
Juice and bananacue my always snack during breaktime because that is the only snack I can afford to buy, I only have 20 pesos allowance in a day and I should save for the tricycle fare when I go home.
For us to have an extra money for our daily allowance and for the school projects. Every Saturday and Sunday I sell plastic cellophane in public market for only 1 peso per piece. I'm happy to have 10-20 pesos as my net income after selling cellophane in the market. Before I go home I'll buy barbeque for us to have a viand for dinner.
There are times that I got late going to school because I leave the house at exactly 7am and then I travel for a few more minutes when I arrive at the school I'm already late and the gate is already closed too. Sometimes they let us to in but as punishment you will have to pull some grasses on the ground for us not to do it again.
Unfortunately I do it again going late to school because of the heavy traffic due to rush hour. This time they not allowed us to in anymore, they just advice us to go home but if you don't follow there instructions the traffic enforcer that assigned that time in our school will beat you so we ran as far as we can do. I don't want to go home because I'm afraid of my mother so I just went to the back of our school and waited for the time for lunch break for me to go inside the school.
In my third year in highschool I am now started to become matured person I don't get late anymore. I have a funny memories in my P.E subject that I can't forget. It was Friday P.E day and because I'm afraid to get late anymore I'm in a hurry to put on my rubber shoes I didn't even look what's inside my shoes. Then when I'm in school already I've noticed that there is something inside my shoes but I just ignore it because my teacher is currently discussing that time but I can't take it anymore because there is something tickling my foot I suddenly laughed out loud and the whole class is looking at me. I ran out of the classroom to take off my shoes and I saw the cockroach came out of my shoes and they all laughed it was really embarrassing to me😁.
In my fourth year in highschool the final stage of my high school life. This is the time that I met bad Influence friends they taught me cutting classes, drink alcohol and even jump on the back fence of the school. Good thing that I still have a true friends that always be there for me and never stop reminding that my bad friends will destroy my future.
I never saw again my bad friends I just heard that their parents were called by the school principal and they couldn't graduate that time.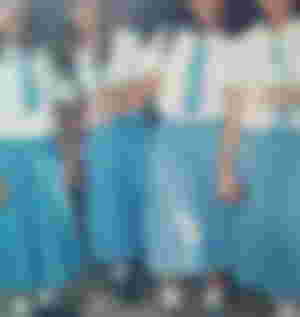 Thank you for reading my story by the way I'm sorry for my grammar guys I'm not that good in English but I really tried my best.
I am happy reading comments about your highschool memories below.
Lead image source: unsplash