Paint Yourself with the Colors of Self-Love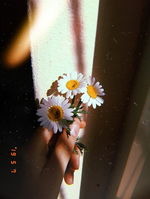 Now days we are living in a modern era where every single person and thing is present and moving with their full motion but without any kind of Emotion. Now days,we are living in a advanced era where we always put someone else before ourselves. Now days, we are living in a magical era where we don't even bother too much or think at least for once before hurting and breaking ourselves for the sake of others.
I'm not saying that in order to keep yourself happy, Go and Hurt others ,NO & NEVER I'm just trying to say that before hurting, harming yourself think twice Because you too deserve the Best, because you too deserve Love ,Care, Affection.
We don't need to be loved by someone else ,We are enough for ourselves, our love and care are enough for ourselves. We need to understand ourselves, our heart but instead of this we are trying and giving everything just to please and make others happy blindly in vain.
We have to remember that__No matter how bright we are, No matter how chearfull we are, no matter how good we are People only eager to see our darkest side, our mortified side, our worst side then why we are trying our best, then why we are wasting most of our life just to prove ourselves, our good intentions, our true and good character to others in vain.
First of all , I'm going to tell how we should cultivate the fruit of Self-Love , I know that we all are aware and familier with this. We can't deny that we all have different thinking capacity, different perspective that's why I think I need to tell my perspective about this topic , this is the only reason behind today's topic.
Let's delve into today's topic without farther delay or wasting your precious time__
"Time" is the best teacher and healer. I know our worst time has the power to break or knock us down easily, it also has the power destroy us , stab us but at the same time TIME has the ability to heal our wounds too, it can motivate us, lift us too. There is no one whose Life is bed of roses , where there are roses there are thorn too, we need to keep in mind this. Sometimes it's totally okay to face difficulties, to cry, to scream, to break, We all are allowed to do this things. We all have both bad and good days, just keep hope, faith and believe on yourself.
Give yourself enough time to bloom, to know, to learn, to flourish like a Bud of a Flower and you will see the most beautiful and charming flower in the world, YOURSELF. Just water yourself with Self-Love.
Do not try to compete or compare yourself with anyone. We all were differently created by Almighty, we all have different passion, different way of living , talking, we all have different likes and dislikes and most important thing we all are Unique and Special. Bloom from within. Each & Every day is a new chance, new golden opportunity to nurture yourself, to love yourself. Don't waste a single moment in vain. You're enough and capable of doing anything.
We all are eager and passionate to accept others without asking any questions but when it comes to us we start to hesitate, we start to bother. We must know that it is very important to accept ourselves first before accepting anyone else.
Accept yourself as who you are this moment. We all wants to be more and more beautiful but we are forgetting that 'To be beautiful simply means to be Yourself'. We don't need to put tons of makeup to look beautiful, we don't need anyone to accept ourselves. BE YOU. BE UNIQUE. BE BEAUTIFUL.
Don't allow anyone even yourself to bully your mind and heart for your flaws and drawbacks coz we all are different from each other and there is no point to compare with each other so try to accept yourself as we all have some drawbacks and these flaws makes us unique.
When you start to see your real worth, real value You will see a beautiful tomorrow is waiting only for you just to take you to a magical realm.
Don't think that you're inferior and all the other people whom you see daily are superior than you. Just try to be yourself and you will see & meet with the most important and charming person in the world.
When you start to accept yourself as who you are exactly that moment the whole world will start to accept you too. If you can't accept yourself then why other people will do this exact thing for you?? Think carefully and wisely.
Now it's time to love yourself. Now it's time to accept yourself. Now it's time to embrace yourself. Try to fall in love with your own self,not with others who don't even think or care for you.
'Forgiveness' is one of most important thing we can gift ourselves. Often we forgive others easily for their small and big mistakes but when it comes to us we don't even think to forgive our own selves, this is the most common mistake we all do most of our time.
Forgive yourself for what happened to you in your past because you can't change your past but you can change your present and future. Just take some lessions from your past and move on.
Forgive yourself for every mistakes which you made earlier, You can't alter your mistakes but you can stop yourself from doing the same thing again and again.
Forgive yourself for not being the person you wanted to be. You already had tried your best, you already have all your efforts, you already did lots of hardwork , you bore lots of pains and miseries Now it's time to give acceptance to yourself, now it's time to love yourself. You're human being too, Making mistakes is our innate habit, we can't change it but we can forgive ourselves.
You're still learning, you're still growing and remember Everything takes & need enough time to happen. Allow yourself to take and use that needed time to grow & glow. Allow yourself to fail and learn from that. We can't change what we chose yesterday but we can choose what we are doing today and will do tomorrow. So make yourself enough wise and intelligent to understand the Flow of live, the true meaning of life.
You can start everything again and again. You can learn again and again. So don't torture yourself just accept the situation, forgive yourself and move forward and work for you upcoming future.
Apart from all this points you can follow some other points too___
Love Yourself First before Loving Anyone Else because you deserve your love the most.
Appreciate yourself, your works, your deeds before appreciating others and before waiting for other's appreciation. Because if you don't appreciate yourself then no one will do it for yourself and at the same time you don't need others appreciation.
Talk to yourself just as you talk with your loved once, don't feel lonely because you have Yourself.
Cherished yourself, your passions , your hobbies just as you cherish your most favorite flower or the thing which you loved the most.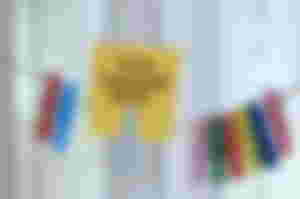 These points which you read above are the fruits of mine thoughts so if you can't agree with these then let me seek your purdon, I did my best and I just tried to give my viewpoints about Self-Love and what Self-Love can do to us. We all have different perspective so lemme know about your perspective and I will be really happy if you help me to criticize my writing skills and improve my writings.
I hope you're all doing great and enjoying your special day. Enjoy your day according to your own will but don't forget to take care of yourself, your family coz you all are familiar that a demon is wandering outside.
This is for today and I hope I will be able to write another article here.
Thank you for bear with me and with my article, thank you for your support, love and appreciation.
Thank you Soo much my readers, subscribers, upvoters ,commentators and a special thanks to Random Rewarder for noticing me and gifting me.
Images which I used in my article are downloaded from Unsplash.Com

Irene(25.12.21)