Jurassic World: Dominion
Oct 17, 2022
In the early 1990s, people around the world fell into an unexpected addiction: dinosaurs. That dinomania was due to two sensational products, the novel Jurassic Park (1990), by Michael Crichton, and its film adaptation (1993), shot by Steven Spielberg.
Time has passed and now, three decades later, it's time to enjoy the sixth installment of the franchise, which brings together the protagonists of Jurassic World, Chris Pratt, and Bryce Dallas Howard, with the three actors from the first film, Laura Dern, Jeff Goldblum and Sam Neill.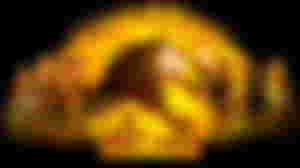 Directed by Colin Trevorrow, the film has been planned since 2014. There is something that is obvious, and that is that beyond the complexity of the special effects, the film has the visual packaging that is expected of a blockbuster filmed in Canada, Malta, and Pinewood Studios in London.
Dinosaurs? In the film, there are hundreds of them and of all sizes. From the most aggressive and imposing to the most endearing and peaceful. I can imagine how this repertoire would have been enjoyed by the writer Ray Bradbury, whose love of the great lizards passed down through generations. "I accept the fact," he went on to say, "that without the dinosaurs I would have been worth nothing, and I can confidently proclaim it. The dinosaurs put me on the path that led me to write. The dinosaurs pushed me down that path until I accepted it."
In this movie we have to admit it, dinosaurs are wonderful, I admit it. It seems that the beasts are real.
This installment takes place four years after the destruction of Isla Nublar. Now, dinosaurs live together – and hunt – with humans all over the world. This fragile balance will change the future and decide, once and for all, whether human beings will remain apex predators on a planet they share with the most fearsome animals in creation.
In this third installment, Owen (Chris Pratt) and Claire Dearing (Bryce Dallas Howard) have settled in a lonely spot with Maisie Lockwood (Isabella Sermon) in an attempt to ensure that the latter is safe. Though they've managed to keep a low profile so far, Maisie is getting fed up. "She wants to go to the nearest town, explore, be autonomous," says the actor. "But Owen and Claire know that Maisie being who she is and how she was born, could become the target of some giant companies that want to make a hefty profit. That's why they try to protect her."
Two other Jurassic Park characters join Dr. Ellie Sattler (Laura Dern) in this new adventure: Dr. Ian Malcolm (Jeff Goldblum) and Dr. Alan Grant (Sam Neill). Alan and Ellie spot Malcolm when he is giving a lecture at Biosyn. "We meet Ellie again and learn that she has left paleobotany to focus on climate change through the study of soil," explains the actress. "He discovers that there are locust plagues destroying huge crops in the United States and asks the opinion of the brilliant paleontologist Alan Grant. After Sam, Jeff, and I shot our first scene together, Colin sent a photo of the three of us to Steven Spielberg. After a while, I got a message on my cell phone saying that her eyes had filled with tears when she saw us together again. It was something very special."
Since the filming took place in the midst of a pandemic, the entire cast was housed in the same hotel. "It created a feeling of community, even family, among us," says Laura Dern. "It also gave us a chance to talk about the work we had done, including rehearsing on the weekends. It allowed us to participate in the narration with greater intensity. Normally, when shooting away from home, we have a few dinners together, but not much else. Here we were together every weekend, we had dinner together almost every night, we played sports together, we went for walks, we rode bikes, and we met our respective families. It was wonderful to be able to create a community in a safe and comfortable environment."
Personally, the film seemed too long at times, and the script was a bit loose for my taste. The film was left with gaps that are difficult to fill and you end up asking for it to end as soon as possible. When the action scenes arrive, yes, they are enjoyed. But while there is a paused plot, you want to leave the Cinema.
Have you already seen it?

See you tomorrow!
Follow me in: