Walking in The Middle of Mountains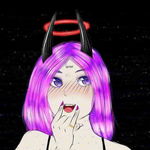 It's Wednesday and sharing my previous 2 week back walk adventure in the middle of mountains where i had enjoyed some time in mountain being away from humans or problems an absolute peace of mind in the fresh air & silence place.
I do walk on daily basis to keep myself active and in mountains usually i went for a walk to find peace and silence. i have captured many good pictures to share with you back 2 weeks from now during the walk when it stopped rain and it was a perfect time to go out for a walk in such a lovely day.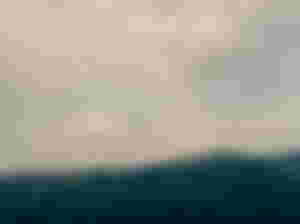 It's mountain or we're in a rainy season also the rainfall happened for a while and saw a beautiful rainbow on the sky while i was leaving my home for a walk.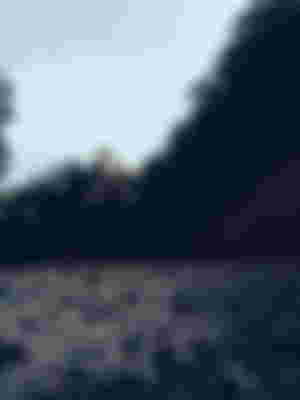 It seems like I'm going to walk in the woods i won't dare to do that coz I've seen lone wolf with my own eyes and don't want to become food of one so my walk track is main road starts from market near my home in mountain to next 1-2km long distance walk a long the road sound safe and good or is enough for me.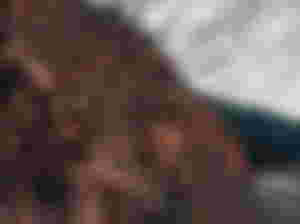 I slowed down my speed after seeing the sharpness of these rocks and always need to pay attention what's up there coz mostly Goat's walk over such place and chances of rock falling down on road.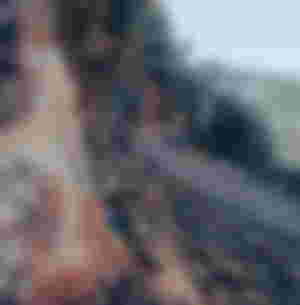 Just a few minutes of distance saw this landslide on my track because of recent rainfalls.
The last time when i went passed by this place the whole place was clear and land sliding in mountain area is a common thing.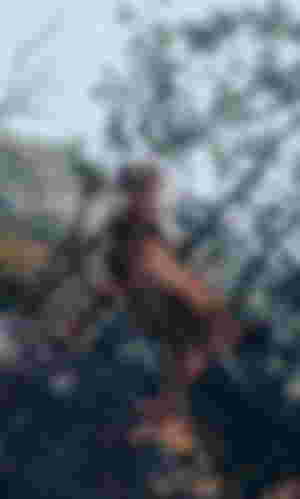 Is it even possible not seeing a Goat in mountains? But i found The Goat King while walking.
The pose seems familiar to whom? The lion king but actually he's The Goat king but with other teammate's.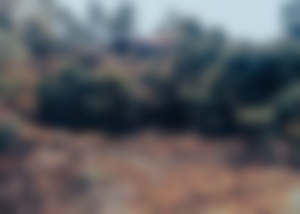 You see that his other teammate's? But there was one more thing which made me curious to climb up there.
I mostly walked on the same track everyday but never found there's a cave up there but thanks to Goats
Have you guys saw caves in real life before? It's not actually like the one seen in movies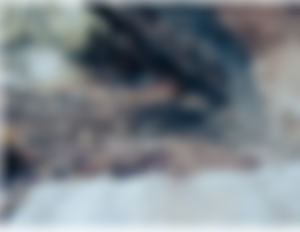 When i was walking up there to see cave i was nervous or scared a bit coz of expecting a lion waiting for me but when i finally reached there saw a little cave it was first time seeing in real life though mostly in movies and the realistic one is better. Actually a good place for bonfire though spent few minutes and than back to my walking track.
When the rain happens roads become slippery and mud in the way make it quite worst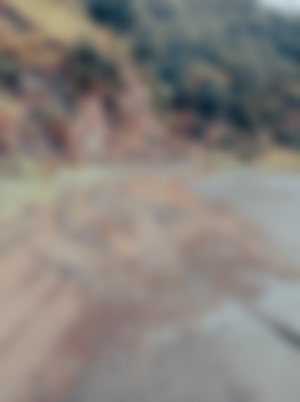 This mud was making the whole road dirty all the way down but i found enough space to pass through without destroying my clothes.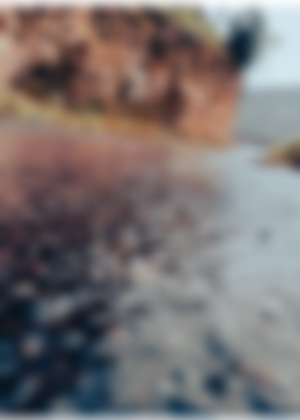 See the roads without mud look much beautiful and comfortable walk or experience for driver.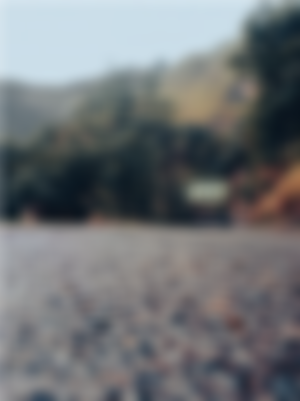 From driver it reminded me of this, i won't forget this truck who came from nowhere in my way without any Horn so i took this picture to remind myself careless driver exist and gotta be careful next time walking in slippery roads.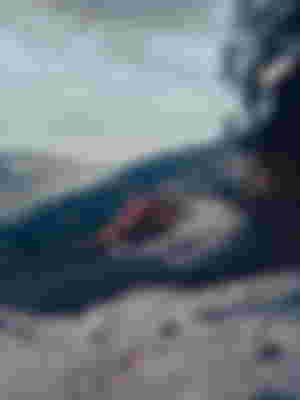 This is my favorite capture & click from this walk. It's undoubtedly looks beautiful and believe me it's just a random click using a low quality camera of mobile phone.
Where this walk in mountain end's?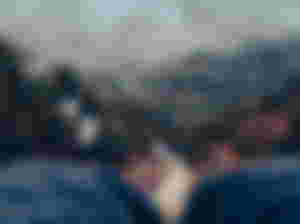 So this is the final spot where i stop walking and just sit there for like half an hour or as long as i want for my comfort than i leave for my home.
Here's My walk adventure ends. The spot is my favorite and breathtaking but seems lil scary though and sometimes Angel of death whispers me in my ear's to jump but i don't trust him.
Walking in the middle of mountains away from noise pollution or fresh air without any interruption of human is always been so relaxing & blessings for me especially mountain walk always makemesmile and daily routine of mine is helping me a lot to become a better human.
I'll share my upcoming walk adventures when i found something interesting in my way next time so stay connected with me & must drop your thoughts what you feel after reading and seeing the beauty of mountains.
Fin.
All pictures are mine captured using mobile - techno camon 12 air and is published on hive by me and now on read.
It's my walk time now so Gotta take my mobile and hope something will be waiting for me to make next story for next week.