Today's story is different because it only happened a short time ago and also almost everyone knows it from the 2013 film directed by Scorsese and starring Leonardo DiCaprio.
However there are things that the film invented or simply omitted.
But that is not anyone's fault, in fact the film is very faithful to a book.
The autobiography of Jordan Belford, the true Wolf of Wall Street.
And Belford swears that is how the story happened, although as the story progresses you will see that many things were missing to tell.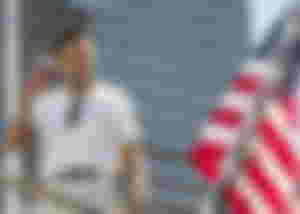 But do not worry, I will tell you everything here, and for this we have to go to the Bronx of the 60s, the time when our protagonist was born.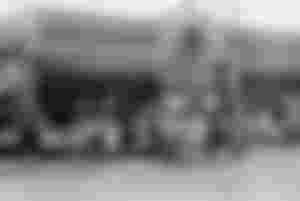 To be exact, on a July 8, 1962, Jordan Belford was born that day, the son of accountants trying to give the best to his son. And according to Belfort himself, his mother worked so hard that she became a lawyer to try to improve the family economy.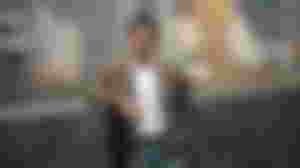 Jordan realized that in life you could always improve, reinvent yourself regardless of age.
His parents moved to Queens and once settled there, he and his friend Elliot Loewenstein opened an ice cream sales business.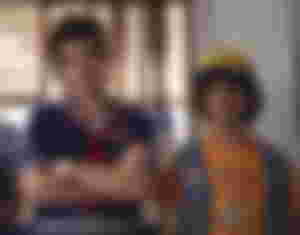 From their homes ice cream coolers were taken to the beach and it went so well that thanks to this business Jordan was able to raise $ 20,000 and continue his university studies, he had already studied biology but wanted to study something else, something that would leave him a lot of money.
Thinking he was going to become a millionaire, he enrolled at the Baltimore College of Dental Surgery, but the dean noted his inordinate ambition and told him that if he was only there for money, he better leave because the golden years of dentistry were over.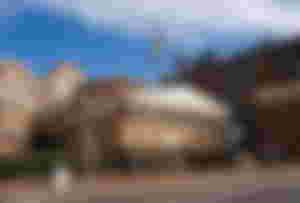 That same day he dropped out of school, then opened a meat and seafood sales and distribution business.
Jordan assures in his conferences that he sold almost 10 tons of meat a month, but the reality is that his business failed.
In short, because he spent more than he earned.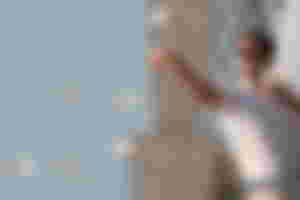 The flamboyant Jordan who a few years ago sold ice cream on the street, now operated a red convertible porch and had more than 25 trucks delivering his products.
But his lifestyle and obsession with showing off his money led to his bankruptcy at age 25.
But he reflected on his mistakes and concluded that he only had to earn more money than he spent.
And where was there a lot of money?
Jordan considered that he was smarter than the people who worked there, and that if they earned 1 million dollars, he could earn 50.
He sought to enter by all possible means to enter L.F. Rothschild, was willing to accept any position in order to achieve it.
When he did, he focused on learning as much as he could about the bag and eventually becoming certified as a broker.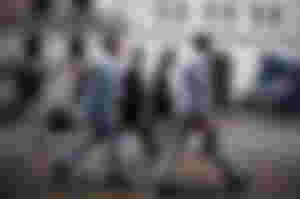 He achieved it in just 6 months, now he did consider that he was ready to become a millionaire, but suddenly the stock market collapsed, the 1987 crash occurred and Jordan ended up unemployed, in debt and almost on the street.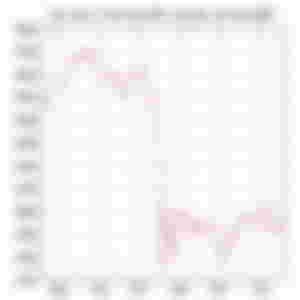 Two years later, with the help of his friend Dany Porush, Jordan decided to start his own company, he was sure he could cheat the system and so he was born.
Jordan was obsessed with being a millionaire and was willing to do whatever it took to get there.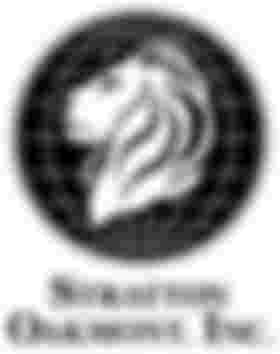 To do this, he focused on the "Penny Stocks", which are very small stocks and all are listed below one dollar.
These stocks unlike others gave him a commission of up to 50% (normal was 1 or 2%), it sounds like a good investment but they were very volatile.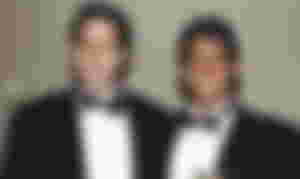 He bought many of these unregulated shares at very low prices and the value rose artificially, then Jordan sold those shares very expensively to his clients.
When the bubble burst and those actions that were really worth nothing fell, it was someone else's problem.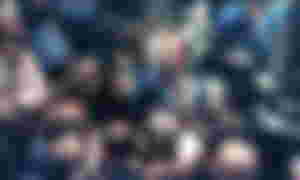 He managed to earn his coveted $ 50 million, then formed a motivated team that made thousands of calls a day to sell stocks.
But Jordan knew that he was engaging in certain practices prohibited by the Securities and Exchange Commission.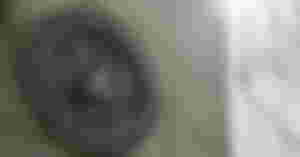 Jordan went on to earn millions of dollars and everyone focused on their small company, although it suddenly stopped being so small and several companies went public with their company.
In the film we see the case of Steve Madden.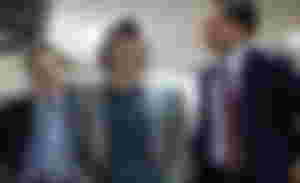 What the film did not tell is that there were 34 more companies, Steve Madden himself was sentenced to 41 months in prison after discovering his participation in this business model, but that is another story that I will tell you another time.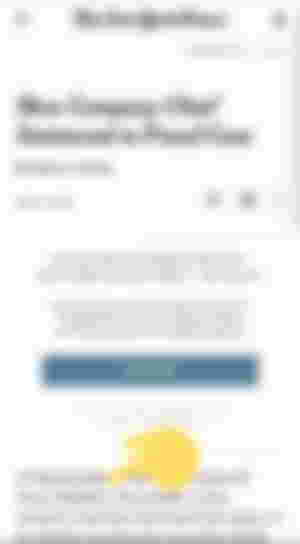 Jordan had now achieved everything he dreamed of, but at the cost of keeping public opinion on him.
That would charge him a bill because there was no lack of those who began to investigate the origin of his fortune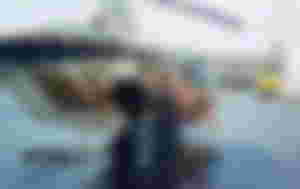 Many claim that what Jordan tells about his life is exaggerated, but at least from this time there are many witnesses who assure that in the offices of the company all day there was a parade of drugs, prostitutes and alcohol.
The thing was getting out of control.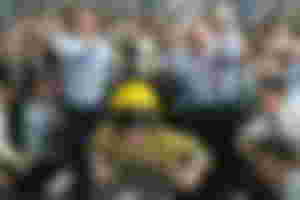 As you will see the story of our charismatic protagonist is totally opposite to that of Chris Gardner (The one played by Will Smith in "The Persuit of Happiness")
Here Jordan's ambition was excessive.
Around this time he left his wife Denise and married the model Nadine Caridi (this part is narrated very well by the film although the character Margot Robbie plays is called Naomi)
Jordan said that she was his trophy and because of her English blood he called her "The Duchess".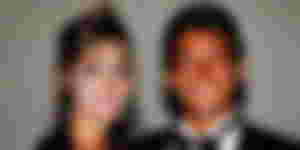 But everything was out of control, Jordan used drugs all the time, in fact the famous scene where DiCaprio destroys a Lamborghini, happened in a very similar way in real life (although the original car was a Mercedes).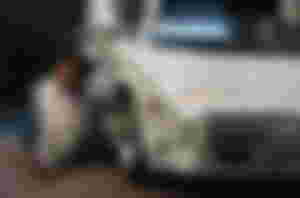 He also sunk his yacht because without being in his 5 senses, he became foolish and ordered the crew to set sail despite a storm and then crashed a helicopter in the garden of his mansion for driving drugged.
Each time it caught more and more attention.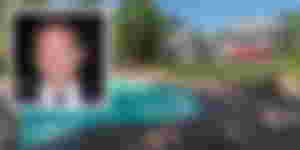 Belfort and his friends began to be investigated by a financial regulator named Joseph Borg.
Hundreds of customer complaints that had been scammed began to emerge.
In 1988 they accused him of fraud and the party ended for Jordan, the FBI arrested him.
Charged with fraud, money laundering and stock market manipulation, Belfort immediately began negotiating with the FBI and in exchange for betraying his friends, handing over evidence against them and their clients, he only spent 22 months in prison.
They forced him to pay more than $ 100 million in compensation of which he has only paid 11.6 (counting that 10.4 came from the sale of some of his properties)
But later, in prison, he met a Canadian comedian who convinced him to write his memoirs.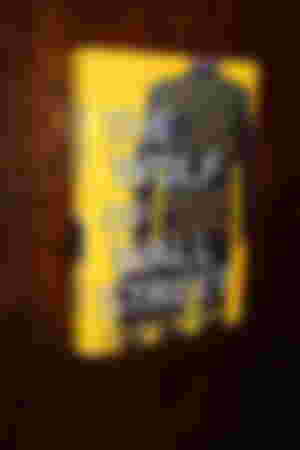 Thanks to this and promising that he would use the profits to pay his victims (which did not happen), in 2007 his famous book, "The Wolf of Wall Street" came out, and few know that there is a kind of second part called: "Catching the Wolf of Wall Street".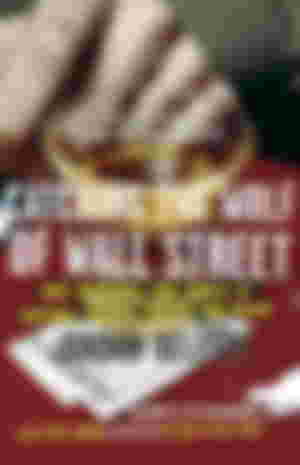 And the success of both books quickly made their story reach the cinema, and no.
It wasn't in the DiCaprio movie. It was actually Vin Diesel who starred in the movie "Boiler Room," the first to be inspired by the Belford story.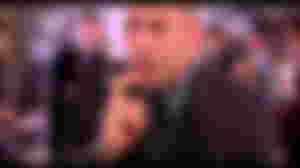 Then came the Scorsese film and Jordan received more money and became famous around the world, so much so that since 2014 he has been giving lectures on sales, investment strategies, trading and of course, he continues to proudly tell the story of his scams.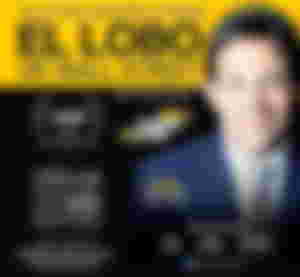 And so ends (for now) the story of this controversial character, who was not the greatest swindler of his time and yet has managed to grow his fame and continue living on what he did.
So his story is the best example that...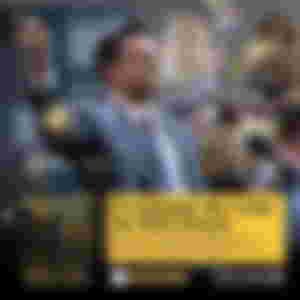 You will always want more and you will never find satisfaction in it.
The true wealth is not in what you have, but in what you do with what you have.
End.
Note: All the funds collected in this publication are destined to the charitable campaign to feed people in need in street situations:
Along with Bitcoin Cash Changing the Life of 90 people.
We continue donating food to needy people on the street. Thanks to BITCOIN CASH!
Sponsors of Hermansanchezg