Yesterday 24/06/2021, was lionel Messi's 34th Birthday. I Saw so many tributes and birthday wishes on various social media platforms. If I follow the trend and write about him it's not possible for him to see it, so I didn't.
In the evening I couldn't take it any longer. I don't care if he sees it or not,whether people like it or not. I decided to post a short update on Noise.cash ,but what I planned to be short became long. It was then I knew there are so many unspoken words i have about the man that has been giving me joy for years. I'm not going to write about his background, upbringing and challenges. All those can be found on Google. I will make this an interaction between him and I. More like an open letter.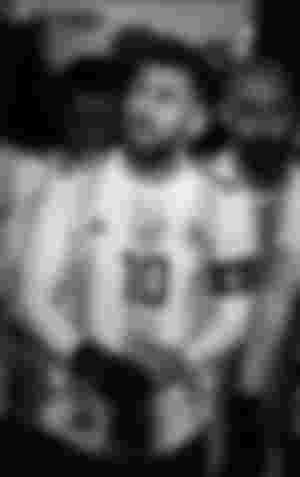 You broke my heart when I was young. As kids the only match we look forward to is that of the National team. The 2005 U17 world cup in Holland was the first tournament I watched from beginning to the end. We (Nigeria) performed really well in the competition with so many Great performances. We got to the final and I saw you. With the Oversized shirt and amazing feet. You scored Two penalties that brought tears to my eyes. I blamed you, blamed the keeper for diving the wrong way, blamed the ref, blamed the players. I couldn't eat that night. And concluded that I'll never like you. Call it Patriotism.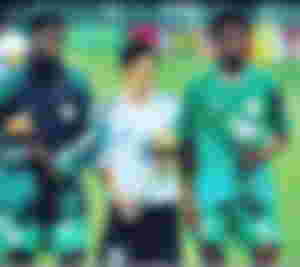 After the champions league final match in the year 2006 I shifted tent to Barcelona. Before i supported Arsenal. Though I never watched any of their matches ,but our street football coach supports Arsenal and I follow suit. Ronaldinho was the vessel God use in converting me to a Barca fan. Football back then was about the dribbles and skills to me and Ronaldinho was a king at it.
I watched a Barca match and saw you. "What? This is the guy that broke millions of people's heart. I won't support him" I said to myself. But you have a great way of Endearing yourself to people. Though most people deny it in public , believe me in private they adore you and marvel at how good you are. It was so easy for me to fall in love with you and Giovanni Don Santos.
I followed your Evolution. I saw the goal against Getafe and since then my Jerseys are always with only one name "Messi"
You gave me so many happy moments from 2006-2009 I can't mention all and I find it hard to pick my favourite moment. So let me skip on to the UCL final against Manchester United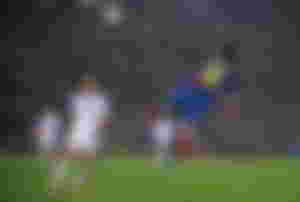 Manchester United were at their Peak. Sir Alex Fergusson was a master at winning matches. But you made it look so easy. That night I was so happy that I wept for a long time. Your goal will forever be stamped in my head. We won 2-0 and the highlight of the match was the header, you stood high like the King you are and gave Joy to a young boy whose Major source of joy was from football. I was an addict back then.
I was in secondary school and was so certain of us winning. It seems the whole school was against me. I took a bet with almost everyone. That's how assured i am when I know you are playing . The clock was ticking and the UCL anthem started. My Dad received a call and passed the phone to me. It was a call from my classmate who is a Man u fan. He wanted to ask me if I will back out of the bet, but seeing you ,Xavi and Iniesta amongst others i felt relaxed.
Pedro scored the first goal and my joy knew no bound. Rooney equalised and I must say I got scared. Immediately my Dad's phone started ringing again. It was another call from a Friend, everyone at home were laughing in anticipation of the perceived defeat. Little did they know that you have other things planned.
Then came the moment, it was in the 54th minute. You scored a screamer. They said you haven't scored in England before. But being a king you didn't want to score in the small stadiums. You scored in the King of all English stadium. You scored in Wembley. There was silent in the room and my voice rose. I shouted at the Top of my lungs, I wept, I cried, I was spellbound. David Villa added more icing to the Cake and the rest is history.
Going to school the next day was one of my most anticipated event. I got to school with my heads held up high. My shoulders high, my mouth ready to explain how great you are to anyone who cared to listen.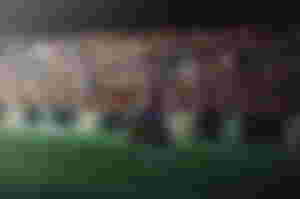 Ballon d'or and other award
Anytime you go on the stage to receive the football biggest individual award. I was right there with you. Call it an obsession. I was obsessed with watching you. When I'm sad I watch clicks of you doing your thing. When you won the 1st of 6 in the year 2010 I celebrated with my friends. It was a joy seeing you hold on to it.
You gave me so many happy moments from 2009 till present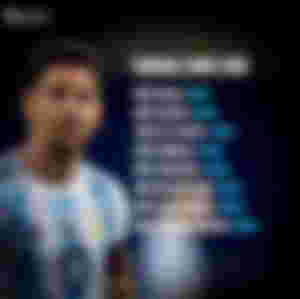 You are not about goals alone, you give assists and contribute greatly to the team. You are a born leader. You lead with few words but with lots of examples.
"Football didn't start in 2009" so many of them will argue. "He isn't good ,he is not hardworking, he is just Talented. He is lucky to have good players with him. He does not deserve this and that"
They all say these just to diminish how great you are. Your Humility is second to none. You never for once praise yourself. Always giving the credit to your teammates and coaching staff. You are a product of Hardwork. Because you don't go about posting videos of you carrying rocks and boulders made them believe you are lucky. But that makes it sweeter, the G.O.A.T should be a mystery to them.
Jose Mourinho: "Messi is like a porn movie, everybody likes it but in public they deny it."
They all know you are a product of hardwork or how can someone be consistent for over 10 years?.
When you got married to your childhood love I was right there. I followed it online , saved pictures, took a toast with friends. I celebrate each child birth like a big Uncle. I looked forward to see pictures of Thiago back then. The uncanny resemblance was there. And then Mateo and Ciro.
I don't blame fans that jump into the field to hug you or be touched by you. If I'm close to you maybe I could have done the same.
I can't begin to mention the happy moments you brought to me and others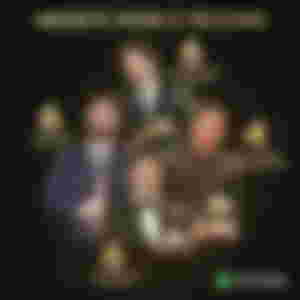 Where do I start. Is it your Goal against Ath Bilbao?, Your goal in the UCL against R.Madrid? You goal against Bayern?.Your trademark curlers?. Your runs?. Your freekicks?.Your assists?. Your winner against Madrid with the iconic celebration? , or the hat trick at a tender age?. You scintillating runs and goals?, Your dribbles and tricks? , Your combination with Suarez and Neymar, Your mind blowing assist etc I can go on and on.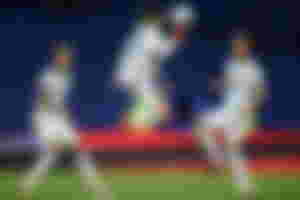 Words can't express how grateful I am for how you light up my childhood. My Gallery is filled with pictures of you. I get sad when you're injured and when you are sad. The world cup final and Copa America finals are events I don't want to remember.
But as a champion you never give up and you still wear the National team colours with pride. Oh! I didn't talk about how your team won the Olympics. This time again against Nigeria. I didn't hate you this time. Or the world cup matches, it's like you love scoring us, but I still don't hate you. Instead I love you more.
It was a cool night in Catalunya. The Barcelona team came out and the stadium was filled with noise. I was at the front looking with wide eye. It was hard to differentiate the tears from the noise. The match started and I savour every moment because this is something that we wouldn't see again.
The first half ended a draw. You put in your best but it seems the Goalkeeper had other plans. The second half started with you going on your amazing run, you skipped pass, one and then two, three and finally hit the shot. This time the crossbar denied you.
At 87 minutes the crowd were silent. Realisation of what will happen if the match ends a draw made us all quiet. We will lose the league title to our bitter rivals.
At 90+1 you took the ball from the half way line, look to the crowd -in my direction and I nodded . You started running and dodge all obstacles on the way ,but just as you were about to take the shot, you were fouled-"Freekick" the crowd shouted and the referee blew the whistle. Who else will take the Freekick than the "King of freekick " himself. You laced your boots and stood over the ball with the confidence you are known for.
"Messi!messi!messi!messi!..." I joined the other fans in shouting. And you hit the ball , the whole stadium looked on as the ball curled into the net. But rather than shout we all started crying. Though the goal won us yet another Trophy, it was your last game in our colour.
I wept bitterly, i wish we can turn back the hands of time. Thanks for the memories G.O.A.T. And the chant started again "Messi! Messi! Messi!..." you look to the crowd with tears,you couldn't hold it back any longer. Even opposing team fans joined us in shouting and giving you a standing ovation. Your stature was unveiled. A replica of your stance when you're about to take a Freekick.
I dread this day!
I dread the day you and Ronaldo will hang your boots!
I hate to think of it!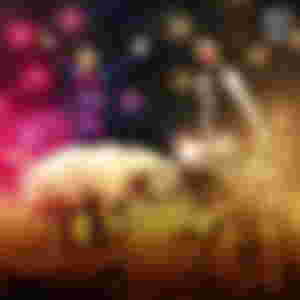 You've changed the way I look at football. I learnt from your defeats and wins. You thought me to stand up after a defeat and fight again. That hardwork pays. Talent isn't enough. You taught me humility and the essence of Family. Friendship and many more.
I know that someday we will have to say Goodbye. We've denied you chances of winning trophies. Even if you decide to leave the club ,I am still happy with you and wish you the very best. So I'm going to enjoy every moment as if it's the last, celebrate all trophies and more ballon d'or.
Happy birthday La pulga.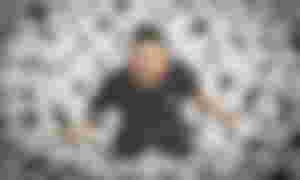 Thanks for reading guys!
Check out other articles
● What happened at love Garden
● They all Quit after the 3rd Article
A big thank you to my sponsors. Special thanks to @Macronald for the constant visit and upvotes. God bless you sir.
Enjoyed this article?
Earn Bitcoin Cash by sharing it!
Explain
...and you will also help the author collect more tips.