Gameweek 12 was filled with drama at different clubs in England. Whoever said Arteta's men are back needs to re-watch the Liverpool vs Arsenal match. Kloop's men schooled the arsenal team and I'm sure they will hold on to this lesson for long. Talk to any Manchester United fan and they will tell you they are glad about the humiliation they suffered at the hands of the Watford team at their very own sacred Old Trafford. Maybe not so sacred for some time now.
The first reason will be Maguire won't be playing against Chelsea due to his Red card, but when you look at his replacement you might start having second thoughts. The second reason is that the hashtag "Ole-out" will rest for now. Finally, those at the helm of power decided that enough is enough. Ole can no longer lead this team to the promised land.
What else can we say about Tomas Tuchel's spectacular blues? James, Thiago Silva, Rudiger are all in the form of their life. Ngolo Kante was once again at his best. They dismantled Leicester with such ease, you'd think it's a high school team. Ben Chilwell and Kante won't be available against Man U but we've seen what they can do even without these two in their midweek match against Juve. This team isn't tired yet. Beware the red devils.
Guardiola's men are also blazing on all cylinders. The fact that the team have no natural striker at their disposal for some weeks now makes what they are doing more scintillating.
I believe it's not too early to call this season a 3-man-horse race or do we add West ham to the list of challengers? David Moyes has done something great to that team and they seem Destined for the European competition next year. Too early. I must not fail to mention Tottenham. Conte's men seem not to have gotten the script their coach gave them yet but they manage to get a victory in their last match. That brings me to my FPL.
Made a great decision
For 3 weeks straight I didn't use my substitution. It's always during the first match I do remember. I watched as my team go down the log and wallowed in self-pity. Last week I was faced with the option to make 2 substitutions since I haven't used it for 3 weeks or just use my wildcard since I will get another as the season goes on. I went for the latter and brought in some players I've been intending to bring in for long. Maybe I should have done that since. But no regrets.
I took a great decision by picking Harry Kane as Captain instead of my usual choice of Mo Salah. I thought his form from the international break will follow him into his club form but my choice boomeranged. Kane fired blank but Salah got a goal.
Some other players performed well, Cancelo was spectacular, Arnold was great, James was Reece, Rodri who was a choice due to my low budget also scored a goal.
CLUB1BCH FANTASY
It is getting heated at the top of the table. The battle of the Kings is getting tougher. So many familiar faces are in the Top 10. To know where I am, you will need to go down the log to see my team. As the league is getting tougher, the pot is getting fatter.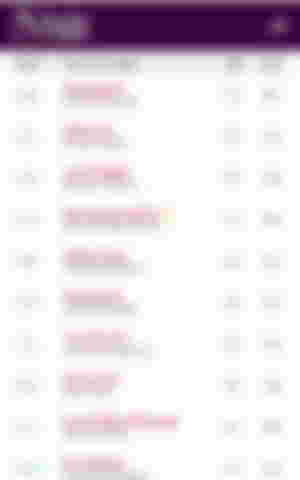 To know where i am, you need to scroll down a little more.lol. We still have more weeks to go. Anything can still happen. Don't give up guys.
The ever hardworking @PVMihalache is working so hard in the background to see that the reward is worth it. Watch out for more updates from him.
As you know, Myself, @bmjc98 , PVM and @Crackers gives weekly report and as usual, half of whatsoever is raised from this article will be added to the pot. Talking about reports, do you know you can get information about the club first hand by subscribing to our newsletter? Check out our website "Club1BCH " and also be on the lookout for posts on our noisecash channel.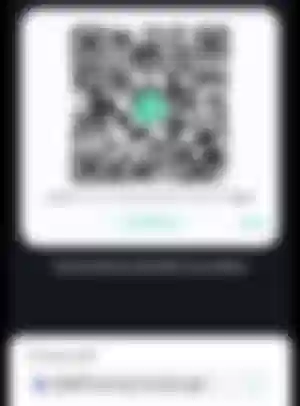 I bring to you interesting news, you can also be part of the donors for our fantasy league. I know it's a great honour, hence my reason for telling you. No amount is too small or too big.
Ole Kaka on the wheel left everyone in his wake. He grabbed the manager of the week slot with a whopping 83 points. James, Cancelo, Bernardo, Salah all brought over 8 points for him. His other choices aren't bad either. Saiss, matip, Watkins, Ronaldo all gave him at least 5 points. Deserving isn't it?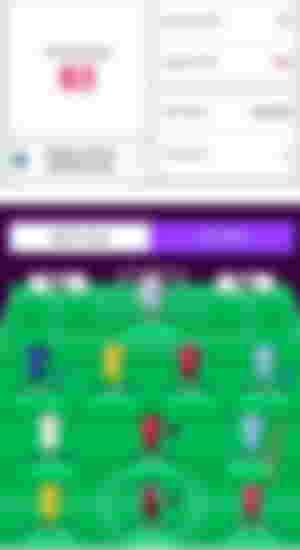 So far we have approximately $100 in the pot. Our promise of $1 to the manager of the month remains intact, likewise, the $5 bounty for whosoever is at the top of the table by Christmas.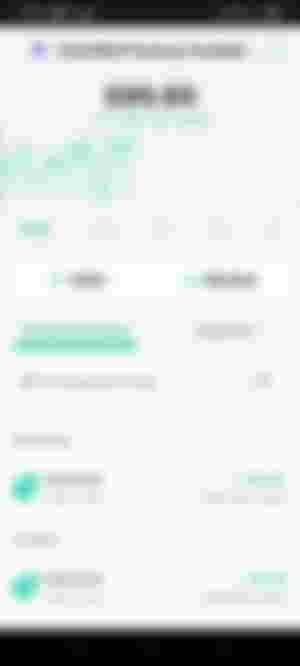 Gameweek 13 starts in a few hours. If you haven't made your substitution, now is the perfect time to.
Twitter : Club1BCH
Noise.cash: Club1BCH Channel
Read.cash: Club1BCH Community
Website: Club1BCH
Thanks for Reading!⚽️💚💰