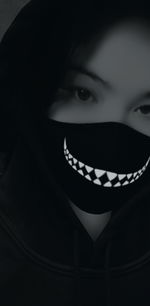 You always not in the mood, always struggling, always angry. You want others to understand what you feel but neither you, you can't understand what you really feel. You always ended up shouting to others, telling them that they can't understand you without knowing you're not the only one who experienced the same case.
But why do you think this is happening? Maybe because you're having a bad day, lack or sleep, being stress or depressed or rather anxiety is eating you.
But keep on mind that no matter how bad the situation is, you still can't shout to others. You can't blame the world either and you can't blame everything around you. What is the purpose that you alive, when you not experiencing this way?
Who told you life is easy? They said, a small life task can change everything. 'can you figure out what life task is that?
Look, no one likes having a bad day. No one likes having a rough day. But, why are gou blaming the world? The world don't have anything against you, the world didn't do something wrong about you. You, you just the one who's making your life more complicated.
---
Whether we accept it or not, but there's a peoppe who will scold someone just because they feel upset, they're not in the mood and they can't handle the pain that they feel. We don't need to act like that, take a deep breath and keep on mind that no one wants to have a bad day, that no one wants to have a rough day. It's only a trial where our mood is put into some test to learn something.
But wait, if you ask to learn something ..what are those things?
most of us can't keep theit mood calm is someone is talking to us. It is where you anger will suddenly blown out and it will end up scolding someone against our will, and that's also where we can't handle our emotions and also that's where we became not aware from our actions.
why did I say this? Because, that's where we realized that having a bad day is something that we don't need to avoid. It's a trial that's testing our mood right? So after the trial expect the happiness or a lucky things that will come. Someone I love having a bad day, but for me sometimes no xd.
Most of time when we not on the mood, we didn't notice about our action or what action did we make. What if we scolded someone who's suffering from their problems, instead of cheering them of? What if we suddenly say things that is against from us and suddenly realized it? We're the one who's affected again right? We will blame ourself afterwards, we will blame our actions and it will end up in hating our inner self.
---
How can we avoid it?
Be aware of our actions, not all the time we will let the anger eat us or having a bad mood teach us what we can't be. There's a possibility that because of anger we might hurt someone's feeling and end up killing their ownself or will end up having a depression. There are people who can't keep their wings.
Who's that people?
Someone who mean to us, someone who love us and someone who shows their care to us and etc. When we angry, we end up saying things that's really hurt them..we end up saying bad things which is we should hold up, something that cannot solve by saying sorry or explaining it. Because, their feelings is their feelings. We can't change that, or erase it on someone's mind which is one of a valid reason why we don't need to pour our anger into something that we not mean to.
Naalala ko nung sumakay ako ng jeep noon, tapos di ko alam ano nasaisipan ko. Naybayad ako e, supposed to be Christ The King bababaan ko, eh pagbayad ko inaso nako if saan ako bababa tas yung katabi ko may pinapakinggan tas sabi "Praise the Lord, Praise the lord" justo mga sis, kesa na christ the king sabihin ko nasagot ko ng "Praise the Lord po manong". Edi ung ibang pasahero nagtinginan tas ako deadma, nagtataka ako bat may nagtatawanan e. Narealize ko bigla simabi ko nung bumiyahe nako sa pangalawang terminal pauwi samen :).
---
Hi everyone! So it's me OfficialGamboaLikeUs at your service. I'm just relate to this topic that I made days ago HAHAHAHA. It's really relatble tho, like having a bad day is teaching us to scold someone and to be angry with then even if we didn't mean that. We can't say sorry either or explain it because we already said it and we already hurt someone, that's happened to me while ago while I was so stressed. I can't keep mg mood up so I ended up scolding someone who's not meant to be scolded. I feel sorry but I can't take it back.

Well, hope everyone is doing a best day! Godbless.
11-7-21
By: GyraG.