Nowadays people are so much fun of Social Media. All the pictures and someones identity is way too easy to access because of the World Wide Web and Social Media sites like FACEBOOK and INSTAGRAM.
People shares whatever happens to them, their plans, and makes their life an OPEN BOOK without knowing the danger that comes with it.
Let me share to you an important information that others are neglecting. We should start to limit ourselves in giving information about our whereabouts to anyone.
---
Well we may say there is nothing wrong with it but just so you know you are way much vulnerable with being a victim of Social Engineers or Hackers.
These people won't hesitate to use your details. They would get your photos, information and identity for their own advantage be it to steal from other people using your details or to prolly kill someone or send a death threat.
Way before an issue has become trending on News as there were several people who posted on their Facebook saying that they would kill our President.
They were of course chased by the Policemen since what they were doing is against the Law only to find out that their Facebook were hacked or their pictures were stolen to create a new account with their name on it.
Another incident is that there were some criminals who would pretend to be someone you know who created a new FB account and would ping you that they need money because someone from their family got hospitalized or they are sick and critical. They would beg for you and they are experts in manipulating people's emotion.
People, let us all be vigilant. You may think low of yourself and thought that no one would have an interest of your information but you are totally wrong. Bad guys are everywhere and ready to attack for their own being.
I am not saying you must limit what you share on Social Media though if you may then that is a lot better! Avoid posting information that may put you to danger.
Remember, you are not only putting yourself at risk but also your family members.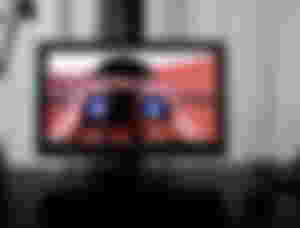 ---
---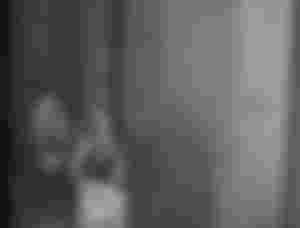 Then do these instead;
-Go to your Privacy Settings
-Check your Audience when you post. Make it "FRIENDS" instead of "PUBLIC". Of course I know some wanted their post public so their stalker would know they are livin a great life, but duh! Stop making social media a front gurl!
-Limit Old Posts. This will make all your previous public post to be listed under "FRIENDS".
-Turn on Review Tagging Notification. So when anyone would tag you, you have the choice to accept it to be visible on your profile or not.
-Pictures uploaded should be viewed under FRIENDS or Only Me. You may put an album as private and just tag some people who are allowed to view it.
-Password strength should be strong! Dearie, this ones very important. Make your password 8-10 characters long. Should be ALPHANUMERIC with special character. Example:
Ich00s3M3!

#L0v3L!f3

L!v3_L0v3_L!f3
One tip that I can also advise especially to those who are struggling to believe in theirselves, make a password that could motivate you or remind you to move forward and carry on!
-Hide or modify to "Only Me" your email address or phone number. As I have said, be vigilant. Analyze if something you share won't or can't be used against you. Think before you click.
And, since I believe everyone should be techy in here, then please put a recovery email address or mobile phone number to your Facebook account. Anytime your account maybe hack so its better to be secured. Turn on notification through text and email so you would know if someone's accessing your account.
---
Let us normalize not sharing our lives to those who doesn't need to know. It is okay to share some precious moments though, it is fine to share where you are but accept only those people you know and not just some random people who added you.

Your pictures maybe stolen and use at anything for someones advantage which may harm you in the future. So be very careful.

Let this be a WARNING and a slap maybe (LOL!). The world doesn't need to know your whole life. Just small circle of friends would be enough. Maybe not unless you are making money by telling your drama but if not then stop it. Stop putting yourself in danger just to "show off".

Opppss yeah yeah, you might say I am an intruder or a kill joy but Dear, learn from others. Do not wait til something happens to you.

And I only make FACEBOOK as example because I am not into other social media sites and most people has Facebook.
Disclaimer: Photos from Unsplash.
---
Wow! Loud and proud as you reach this far! Hope you learned something. Share your thoughts?
(。・ω・。)ノ♡
---