One Herb that would improve your health
"Health is wealth" is a saying that doesn't mean much to many humans until they have an experience that shows us how important it is that we do everything possible to stay healthy.
Every human has different definitions and approaches to staying healthy. Some people engage in exercise, some trust in everyday medication(drugs) while it is herbs for some. We have our reasons for choosing whatever it is we are doing to stay healthy and what matters is the results of our methods.
I am from a family that believes so much in herbs, I first visited the hospital once when I was a teenager and after I became an adult. My mom knows practically the herbs for simple illnesses and she only goes to the hospital when things are basically beyond her control.
Aside from cooking herbs to treat illness, she includes a particular herb in her cooking especially soups.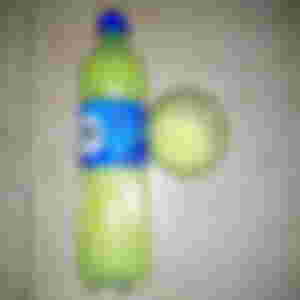 We refer to it today as a recipe, some call it spices but I am used to calling it a herb
This herb gives a different taste to her meal and she always emphasizes how medicinal it is. I really didn't understand much about the impact of the herb until I left home to start living with another family.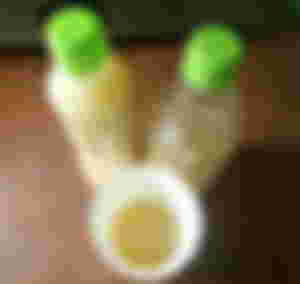 I fell ill frequently in my new environment which is normal but somehow it turned out to be abnormal because it kept occurring. One of the things I was struggling with then was bloating and indigestion. I told my mom about it and she told me to include ginger in my meal always but that was impossible because I didn't have much access to my guardian's kitchen.
I decided to blend the ginger, turned it into a container, and started taking it after my meal. It did wonders and soon, I didn't have issues with bloating.
I got really comfortable and abandoned the natural gift nature has blessed me with but it wasn't long before I ran back to embrace my ginger drink.
Ginger is one of the cheapest medicine in the world and for that reason, we don't place much importance on it. A lot of people will prefer to spend hundreds of dollars on doctors' prescriptions for illnesses that can be taken out by ginger.
For instance, I have a bad tooth, I experience bloating and indigestion whenever I take too much protein in one meal, I was diagnosed with high blood pressure at 24 years and it would interest you to know that taking my ginger drink in the morning and night is enough to put all these health issues in check.
Drugs and injections might be fast and quick but I just trust the process of herbs because there are no side effects of herbs on me. I have a few allergies to drugs so you should know why I embrace herbs a lot.
---
I didn't think of writing this until yesterday when my fiancee told me that she was struggling with cramps from her monthly flow. I do get worried a lot about it because of the discomfort she feels every month. I thought if it works for my stomach issues then it should work for cramps.
I got a small quantity of ginger for 1 cent and blended it for her to drink. She took some of it and relaxed. I watched her sleep off and she was good when she woke up. She complains about the odor of ginger and garlic combined but I trust she won't hate them anymore.
---
Ginger is undervalued and a lot of people are suffering from having zero knowledge about it. Ginger is a very effective antioxidant and it would interest you to know that it can do more than the things I have listed earlier.
It can be used for cleansing the internal body system.

It regulates sugar levels.

It works for nausea.

It fights germs and any form of disease, and it even strengthens the body's immune system.

It treats constipation and many other stomachs disorder.

It can help improve your sex life instead of devouring drugs and alcohol to boost sex performance. - - Aside from this, it can improve both male and female fertility.
What amazes me most about this herb is how cheap it is, mother nature has been truly kind to us to have blessed us with ginger.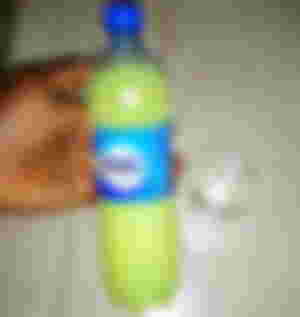 Ginger can be taken in different ways.
Sometimes, I chew it after removing the back and leave the fluid in my mouth for some minutes because of my bad tooth.

I add it to my meal, this does give your meal a different taste and aroma. It digests the food and circulates the body.

The best part is making juice out of ginger. I have been doing this for up to ten years now but there are times I get too comfortable and ignore it. Just peel the back and blend with the water quantity of your choice, you can add lime water to give more of a superb taste.
I can go anywhere with the juice and drink it anytime I want. I have given people for stomach disorders and they don't joke with it either.
Staying healthy shouldn't cost a fortune and I am glad my mom gifted me with one of the best knowledge in the world.