"The gift that I usually received"
Sponsors of GarrethGrey07
So Christmas is already around the corner. Yaaayyy. One more day to go and carolling will gonna start, are you ready to share some Aguinaldo? Then what about attending the Misa de Gallo? Sigh! I really miss attending Simbang gabi (Misa de Gallo).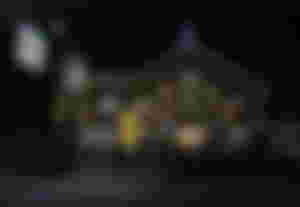 Source: pna.gov.ph
Back when I was still in the province, I used to complete that nine dawn masses without any other wishes but peace and health. I don't usually wish for gifts and gift because I knew no one will gonna give me. Lol. I just want good health for the whole family, and peace for the whole universe.
I really love attending that dawn mass as it makes my whole day peaceful. It feels like everytime I hear the word of God, the vibes of the surroundings are all positive. The ambiance is full of positive energy and hearing Christmas songs makes me feel at ease. 😌

I really love Christmas 🎄 because it is the only time we're people are always smiling. Happiness in their eyes are visible. Jesus is indeed love.
_____________________
Anyways, this blog is all about Christmas party at school and the kind of gift I usually received during Christmas party. This is also my participation for the challenge of sir @Coolmidwestguy . You can check that challenge from here.
So I got this idea because the other day I heard from our neighbor that their children's will be going to have their Christmas party this coming Friday, and I have heard that some of the parents won't let their children join the party again because the gift giving is unfair. One parents say's that the last time her child joined the party it only received a toy that has a poor quality. She found it unfair because she bought a gift with a quality yet her child only received a cheap toy and that only makes her child cry😪so now she won't allow it to happen again, so no more party😅.
Well it's not literally my intention to listen to their discussion, it's just they talked so loudly so I can hear them clearly. Lol. Am I Marites?😂
Moreover as I hear their discussion a memory flashes back. A memory that for somehow made me miss being a student. A memory that makes me smile as well.
So back when you were a grade schooler what gift do you usually received from your classmates? And teachers? Do you like it?
Let's not talk about high school and college because we're already mature that time. We can already buy a gift that is worthy not the same when we were still a grade schooler, and so let's just focus those days where we were still innocent 😌. When our happiness is just a chip's and Candie's. Lol.

I just found it more fun to remember 😂.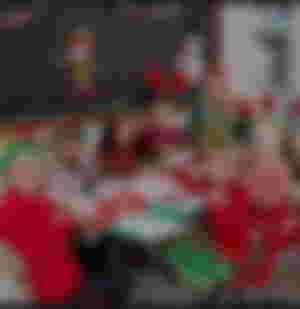 Source: 365greetings.com
So basically when I was still a grade schooler we always have our Christmas party at school every second week of December. Our teacher were gonna tell us the minimum and maximum amount for our gift. As far as I remember our minimum amount is ₱20.00 ($0.34) and the maximum is ₱50.00 ($1) and the kind of gift is our choice. That was those days because that amount is already big. I mean you can already buy many candies with your ₱20.00 unlike today😂.
So usually my mom would only gonna give me ₱50.00 pesos for my gift budget, (since we are not rich🤣). Then I would only go to the market with her to buy 1 mint candy, 2 lollipops, some chocolates and then chip's. Hahaha that's usually my gift every Christmas party for my manito/monita😜.
Then now, here's the exciting part. Hahaha
Do you have any idea what kind of gift do I usually received?
Tan tadantada.........
Ittttssssss...a secret!😜😂
_____________________
So now I wanna know your thoughts, but I will give you a hint. "It's not a food", and I don't like it🤣. It made me disappointed and made me cry as a kid. Hahahhaha. And guess what, I always receive that gift every Christmas party. Hahaha. Do you have any idea?
I actually wanted to invite @Kacy01 to join this challenge,but I am not sure if they have Christmas party in their school too, since he came from another country. But if ever they have, I wish he can also share us his story because I know it would be fun. He's a kind of funny guy, for sure he has a good story to tell.
Anyways for those who wanna participate to answer my challenge, you can only give me one answer. I mean you can guess two things, for example spoon and fork then it's valid, but you cannot guess again. Your first answer is your answer. Hahaha am I making it clear? If not please let me know.

I will quickly announce the winners one's I found the correct answer. I will quickly close the challenge, so it can be limited or it can last up to 24 hours, then no more.
Thank you and good luck!
Merry Christmas 🎄!
Edit:
I have to edit this article to make an additional announcement for all the participants. If ever no one can guess the right answer then I will give the whole amount of my price to the user who have the nearest right answer. However the price is not that much, but it won't be that small too. Let's just see after 24 hours.
Lead image from Unsplash.com by Eugine Zhyvchik