Correction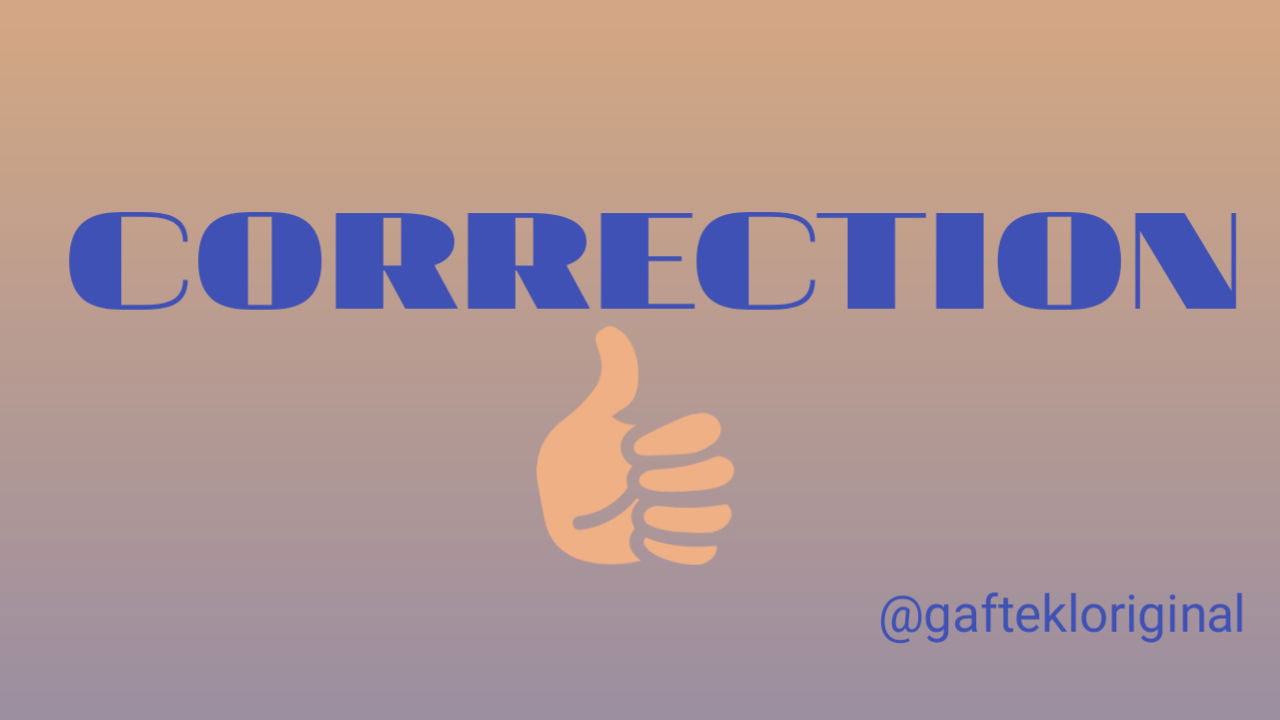 We all make mistakes, but that doesn't mean we can't learn from them. Corrections is a platform that provides a space for people to be open and honest about their mistakes, and to learn from the experiences of others.
By sharing our mistakes, we can all become better versions of ourselves. Corrections is committed to providing a space for open and honest dialogue, and I hope that you will decide to partake in self-improvement.No one is above correction, so for this, we should be always ready to be corrected whenever we do something wrong. Whether it's a small mistake or a big one, we should always be willing to learn and make the necessary changes.
Correction is an important part of any society. It helps to ensure that people are following the rules and behaving in a way that is respectful to others. We should always be ready to be corrected whenever we do something wrong because no one is above correction.
No one is above correction, and that is especially true for those who work in the field of corrections. We should always be ready to learn and grow from our mistakes. By admitting our mistakes and being open to criticism, we can learn and improve our ways. This is the cornerstone of any successful organization – one that is always willing to admit when it's made a mistake and work to fix it.
It's so painful that nowadays, no one stands to be corrected, we all believe that everything that we do is right which is wrong. For example, what happened in my room this night, they argued about a particular thing that would have been settled if they both agreed to their fault and stand to be corrected but NO, they both kept arguing and proving that they are both right.
Remember that " two wrongs can't make a right" if you know this, there won't be a problem at all but many don't. They always feel that they are right but they aren't, they need to be corrected. We should see correction as part of us, by doing that, it will make corrections steps easy for us to do.
For me, I don't know about others, I am always ready to be corrected cos I know knowledge and wisdom will come out of it. It's a big avenue for me to learn what I don't know but brag to know. One who loves to be corrected goes far in whatever he or she does cos everything he or she does will be perfect cos he or she does listen every time.
Stand to be corrected today and by doing that, you will always get to do things right.
Thanks for reading 🥰🥰🥰.
Sponsors of Gaftekloriginal