Would you rather Questions Status: In A Relationship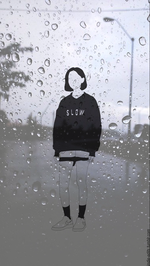 As I write this draft, I already finished my classes for today. I have had nothing to write about since last night. I had so many unfinished drafts on my notes but I still can't seem to finalize them. I have answered Would You Rather Questions before which I enjoyed answering. I wanted to try again answering on a different edition now, that I am happily in a relationship. Yay! After so many years hahaha.
Would you rather turn your best friend into an intimate relationship or turn your intimate relationship into your best friend?
I had a boy best friend before. We never moved to the level where we could be more than friends. I value friendship with every friend I have. Sadly, things were no longer the same before, he unfriended me on Facebook at the time that he already had a girlfriend. There was nothing wrong with me about him having a girlfriend but he shut me out and he didn't give me the chance to support him. I remembered he told me that he didn't want his girlfriend to get the wrong idea about him having a girl best friend.
I would rather turn my intimate relationship into a best friend. My boyfriend is now my best friend. It's really amazing how he can be my lover and at the same time my best friend. I already shared that we had been classmates since elementary but we weren't good friends. I can barely recall the few times we talked before but he had a lot of memories of me and him being in one group in our science class and how I mistreated him when he was not able to do the task I told him to do as the group leader. I feel so bad and both of us are laughing so hard while reminiscing our times back in high school.
Would you rather have your partner meet your parents early or meet your parents late?
As much as I wanted my parents to meet him, it was too complicated for us to reveal our relationship for now. Well, my parents knew him already since we went to the same school, we live in the same town and I just heard from a relative that he and I are somewhat still related to each other. We talked about it already, but it seems like he is unbothered, he said that, if we both can prove to them that what we have is real, then they cannot do anything about it. I still have to confirm how far are we related to each other. I overthink sometimes, but he assures me that nothing will ever change if one day people will know about us and judge us like we made a sin. In the meantime, I am enjoying the thrill and the challenge that we are going through with the distance between the two of us.
Would you rather spend every day making each other laugh or every day making each other happy?
I would rather spend every day making each other happy. I don't know if it's just me but every time I laugh so hard, it will always be reciprocated with sad happenings. It's just what I observed. We rarely see each other, so I'll make most of the day if given a chance to make each other happy. Both of us are contented over with simple things and we laugh over simple talks. We are crazy for laughing so much every time we talk over the phone. Our favorite topic is when we talk about our elementary and high school days. He reminds me of the things I already forgot and things I didn't know back then since I barely had a life at school during my younger years. I could say, even with the distance, we are happy.
Would you rather hang out with friends or have an intimate date night?
I would rather hang out with friends. Our friends in elementary and high school don't know about us yet. For sure, it would be a big revelation for them once we decided to be out because we never showed interest in each other ever since then. It's just in college that we started having conversations. We had an on-and-off communication before because he had a girlfriend before. Then, when he was in the training he never fails to send messages and tells me about his journey, he said that I became his comfort person during those days. I thought I was just being friendly by responding to his messages but I fell for him without noticing but I never regretted it. I never felt treated so right by anybody before.
I hope all of you had an amazing Tuesday :)