Roommate Problems ver. 2.0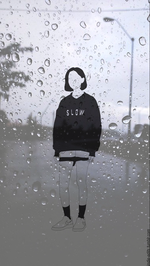 Hello everyone! I took a day off writing because I had so much to finish on Sunday. Today's Monday and just like all of my Mondays' my schedule is very tight. I guess that's what Monday is to everyone.
Everything was so good in the morning. In the morning my classes end at 10:45 a.m. and will resume at 1 a.m. I was busy uploading my presentation and editing some parts of it to our LMS when I realized it was already lunchtime and my roommate who was my colleague also (I mentioned her before), was still at her table, I thought she was busy with something, I remembered we do not have the same schedule. She only has one class every Monday at 2 p.m. She's supposed to go downstairs and cook rice for us. We're just gonna buy outside for viand. It seems like she's pretending that she's doing something when I can hear that she's watching videos on her laptop. I'm starting to get irritated because this was not the first time that she will not do some chores when she has free time. I'm not someone who coarsely reminds someone of all the things I do but, as roommates, I think it's normal to have a fair share of doing all the tasks. I don't have to remind her because she knows my schedule every Monday. I just felt it is unfair because every time she ends her at 11:45, I already cooked rice and was able to cook lunch as well or ordered a viand outside. I don't know why she can't do the same. We've been together for how many months already but it seems like she became too comfortable living with me. I was supposed to finish what I had to finish within that time, but I have to pause for a while to go on the first floor where our room is and prepare lunch for my "madam"
As I was in rage deep inside, I shut down my laptop and put down the book I was holding harshly, she was startled even, and said, "naunsa man ka oy?" (What happened to you?) she was grinning while saying that because she thought that what I did is just to stun her. I flew out of the room without meeting her gaze because I'm greatly annoyed by her. She's insensitive in so many ways. I would never wish for the same roommate like her ever again!
At 11:30 a.m. I went back to my table, as the rice was already cooked. I was supposed to order viand online when my other colleague went to our room and asked us if we want chicken for lunch. I was kind of craving chicken. It's so hot to go outside, I get money out of my purse and I was somehow hoping she would offer to be the one to buy outside but instead, she said, "paapil ko ninjo bi," and I was like, "ywa jud ka day!" but of course, I did not say that but I wished I did. My other colleague and I got no other choice but to go out and buy. She was even complaining about her but I remained quiet while going to buy fried chicken.
I thought she had already gotten the rice from our room and brought it upstairs because that's where we all take our lunch. Guess what? It's on me, again!
I promised that I don't have problems doing household chores because I'm used to it, but living with someone, who's not even my boss, is a completely different story. She should know it better because she always told us that she graduated as a working student, amazing, right? Everyone who gets to hear that story will be inspired. But it's an irony to me now.
I am sorry for ranting about my roommate again here, I just don't want to share it with people who know her. At least even if I complain and reprimand her actions here, no one knows her. I just want to put my rage in words right now. For sure, you will understand how am I feeling if you were in my shoes. And surely, you will never want a roommate/colleague like her.
11:37 p.m.
Lead image from Google.