First Love isn't always the First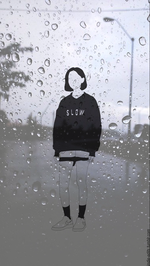 As I've gotten older I've realized that the one you thought your first love isn't really your first love — no matter what age you have it at. I've watched 25-year-olds and 35-year-olds all experience that first love feeling: completely head-over-heels, rushing into things, not listening to reason, being in love with the idea of being in a relationship, even when their partner was kind of crappy. And it can be difficult if you're older when it happens for the first time. I've noticed people who don't start dating until their twenties or later always feel like they're the last person on earth who hasn't been in love. It makes them feel really isolated. And then, when they go through the inevitable ups and downs, people are less sympathetic, because they're older and "should know better." But your first boyfriend/girlfriend isn't always your first love, no matter when it happens.
Today after my Mathematics class in grade 6, one of the pupils, remained in our Online classroom. He asked me if it was okay to eat two packs of bar nuts. I told him not to eat too much because it's too sweet which could result in to increase in his blood sugar. He told me he needed it as he is very much stressed. I thought he was talking about his upcoming interview as part of the entrance exam on the school that he planned to go to next school year for high school. But then he told me the real reason why he needs so much sugar in his body. He told me his crush blocked him on Facebook. I wonder why it happened so I continued to ask, I thought I could spare a little bit of my time since I don't have a class anymore in the morning. He was desperate to think about what he did that made her block him. This boy is the top pupil in the class, well-mannered, and very soft-spoken. Until he told me that he confessed to her and after that, he was blocked on Facebook and Messenger.
I can't help but laugh on my inside because I remembered how sweet young love is. Good thing during the times I experienced this, Facebook and messenger weren't still that famous to use. After telling me all his rants, he told me that he liked her ever since their 4th grade. And that reminded me of my so-called first love. I told him, that probably she's not yet ready to entertain and have crushed that's why she did that. I said that it isn't the perfect time yet. In the end, he understood what I meant and decided to study hard so that she will find him deserving of her. Isn't it cute?
Just then I recalled, I thought the reason why my first love didn't work in the past was that it is not the perfect time yet, I realized, it isn't the time it's the person. I was the only one who had a big crush on him. I never felt my feelings were reciprocated even when the time we both gave each other a chance which lasted only for 26 days. Imagine I like him for 11 years yet he only gave me 26 days and I didn't feel love and affection in that short period. I really thought of him as my first love until I found a love for someone I didn't expect to fall for.
I have never loved someone as much as I love this person today, I don't care if it's bad to love him excessively. I enjoyed loving him and I think it will be my favorite routine. So if someone asks me who my first love is, I will say his name without thinking twice, because despite that he has not been my first love, but he was the first to make me feel this love so great I feel now, the love and care that I never felt before for someone.
I think this is why they say the third love is the unexpected one. The kind of love that you will never see it coming. It felt like it was all wrong in the first place because, after the first and second love, it makes you don't want to love anymore since those were all a failure and huge mistakes. However, this is different, this love feels like home, I admire how it is, and for once in my life, I was able to say to myself, "I want to have this person for the rest of my life."
Hi! How's your Thursday? :)