Annual Me Day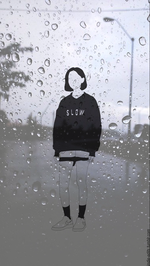 I woke up to the sound of my phone ringing, I thought it was already 6:00 am as it is what I set always as my alarm to wake up every day. But, it was a phone call coming from him. As I answered it, I was stunned when I heard him singing, Happy Birthday on the other line. I checked the time and it was midnight. I can't hide my romantic excitement towards his gestures. It was my first time experiencing something like this. We talked for a while, him giving me birthday wishes while I can't stop smiling. I am trying not to make a sound because my roommates are still asleep. We decided to go back to sleep after that sweet call from him. I truly appreciated his effort. He said that he wanted to make it memorable since he's already part of my new year and he wanted to make sure that he's the one that greets me first. Isn't he so clingy? Haha. I find him cute anyway.
I woke up at 6 a.m. As I turned on my phone's data, I received a lot of messages coming from different people and also from my group chats. I feel so happy reading their birthday wishes. As much as I wanted to reply to all the messages, I cannot since it would take a lot of time. There are also funny posts coming from my close friends. I did not know where they get my ugly pictures hahaha. I find it funny though. My sister also left a message on my wall.
I wanted to keep on track with all the birthday greetings but I have so much laundry to do. I washed my clothes in the morning and I took a nap in the afternoon. My boyfriend keeps on calling me but I didn't notice it until he's on his 6th dial on my number. He just checked me out because I forgot to give him an update. I really feel sorry for him sometimes because I always forgot giving him updates as I am not used to giving updates to someone. He never complains though, he said I don't have to keep on updating him because he can text me directly to ask. This guy really mastered the art of making my heartbeat abnormal hahaha.
After taking a bath, I went downtown to buy pizza and milk tea for my roommates and for our boss who lives just on the second floor. They were shocked because they thought someone has delivered food for me hahaha. I told them I have a sugar daddy that finances me. But, I am my own sugar daddy hahaha.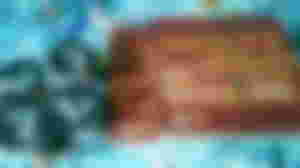 A little later than that, someone came in for delivery, it says it's under my name and is already paid. I wasn't expecting any surprises this year. But, my sister successfully surprised me. She knew my addiction to the K-pop group BTS and she knew that my bias is Jungkook. I am very much happy to see a plushy pillow of Cooky and other items of Cooky BT21. I phoned her immediately and I cried out of happiness. I really can't get over my new plushy pillow. It's just so cute.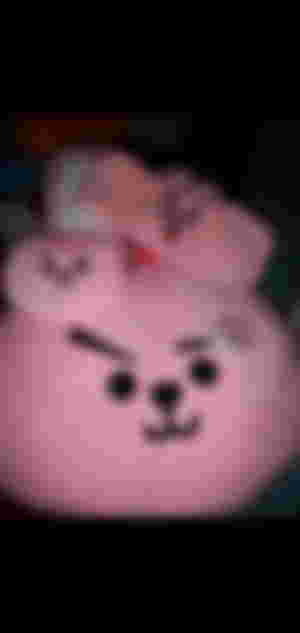 At 3:00 pm I went to the church. I was delighted that the presiding priest was the friend of my boss. He was actually a parish priest in Bohol but his homeland is Southern Leyte. He delivered a wonderful homily that made my time at church meaningful.
What I prayed to God is that I am expressing my gratitude for all the blessings He bestowed on me. With all the people that inspire me, I thanked Him, With all the things I need and want, I thanked Him, Everything that made my life worth living, I thanked Him. I also thanked Him for adding one more person to my life that makes me happy and inspired.
I do not know what is in for me this year, But, what I am sure of is that I will make this year, a year full of happiness and success. I will soar to greater heights and face all the things I fear. There will be no changing, I will just upgrade myself to a better version of myself.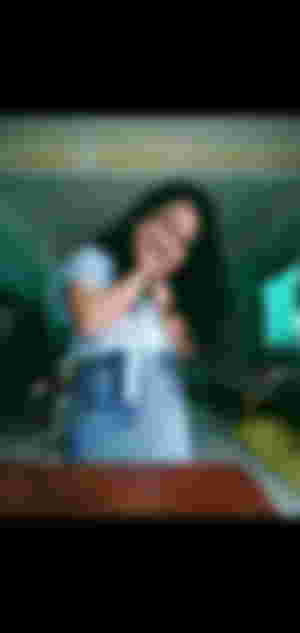 One last thing, my brother messaged me that my Smokey has given birth to 3 healthy bunnies. I am so happy to receive such news from home. My rabbit family is growing so fast. I can't get enough of all these blessings that I am receiving.
I want to thank you, fam, for leaving me birthday wishes in the comment section of my previous article. I surely read all of those and replied to all of you means a lot to me.
Cheers to more greatness this year! Cheers to the growing love I found! Cheers to a complete revolution around the sun! Cheers to all of us! May God bless you and more BCH to come to all of us 💖✨