It's been three days since I got the shocker of my life, a shocker that am still not able to get over as am writing this. I have not been able to find the right words to express my feelings about the incident until now. I still can't believe that my cluelessness will get the attention of a person of that high caliber, the man called MarcDeMesel. I wonder what was it that could attract an angel incarnate like @MarcDeMesel to read an article written by a nobody like me and about my frustration and cluelessness in life. What was it that I have written that could make anyone do what Marc has done for me? I am not a professional writer, I started my writing journey here on read.cash. I don't even know how to tell a story except that of my life. In this, I still can't think of anything brilliant that I must have written that could make God send an angel in the person of @MarcDeMesel to bless me the way he did.
I don't usually write about people or make mention of people in my articles to get them to notice me for possible reward without any justifiable reason, but each time I see kindness on my way I never fail to show appreciation from the bottom of my heart. The gift @MarcDeMesel gave me is enough for someone to start a life in my country. An equivalent of four months salary for many in my country all for a gift to an African descent like me. This is beyond human comprehension, even my wife couldn't believe it. Stunned as I was, we have to check again and again to ensure it is true. For the few years I have spent in this world, I have not seen someone who is this magnanimous, and that shows it beyond races and colors. It will be right for me to say this kind of person is not human. Only God can do this. As they say, man is God to man, so @MarcDeMesel you are a god to mankind.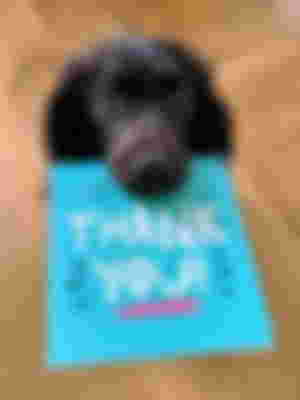 Since glowing up, no one has aided me financially in life. Right from my middle school days, I have learned to fend for myself financially, no thanks to losing my parents early. I work myself up financially through high school to college without the help of anyone. I know how hard it is to be in lack of money. I also know how hard it is for people to give away their hard-earned money. Given my experience in life, it is with much joy and gratitude to receive such a gift and that from a person who doesn't know me and may never know me. Everyone may not know how I feel about this or what it means to me. This may not seem a big deal to some people, but for me and my family, this is the greatest thing that has happened to us for many years. It's not because of the value of the gift that makes it important or noteworthy but for the fact that such has never happened to us before. We considered this an act of God and regarded @MarcDeMesel as an angel of God sent to bless us.
I couldn't find any other medium to send my appreciation else I won't be writing here. Moreover, there is no better place to express my gratitude than doing it here. A short post isn't enough because it's too mean for me to reveal how I felt about the gift. Though I have done that, I still feel I haven't done enough to show my appreciation. I want the read.cash community to know about this and to join their voices with me in showing gratitude to @MarcDeMesel. A $210 gift is no beans at all. That's is a huge sum of money here in my country. Huge enough to start a profitable business.
Finally, I know this article may not be noticed by Marc, anyone who reads this and knows how to get to him should please help to get this to his attention. I really want him to know how I feel about his gift to me. And in behalf of my family, here is what I have for you @MarcDeMesel
You're the best thing that has happened to me. I'm so humbled and grateful for the wonderful gift you gave me. My heart can't stop beaming with joy and gratitude, for your thoughtfulness towards me is a gift I will live to cherished. This may be simple for you to do, but for me, it means the most. You are a blessing to me, the read.cash platform, and the BCH community. Thank you for being an angel. God bless you and your family.