Hey guys here I am again want to share some of the photos I captured during the day.
Taking photos is one of the things I like to do in spare time. I like to have a proof of my memory on how beautiful our world is. And hoping the next generation will still be able to see this kind of scenery that we seen today.
Looking in this kind of scenery you will realize how lucky we are to be given a chance to see this beauties. That we should be thankful for our God who created all of this just for us.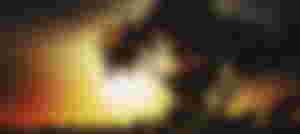 I call this picture A SHADOW because we are always have a shadow behind our back. This shadow that will always hinder us to achieve the goals that we want to accomplish. But always remember that behind the shadow there is always a light that willing to guide us in order to be succesful. It is up to you to follow it or not.
This photo I called CHEERS. But unlike the cheers where you have the people sharing cheers to you. In this photo no one cheering you except yourself.
But is it enough for you to feel down? Nope, definitely not. Always remember that not all of the people around you will cheer you up whenever you achieve something. Some of them will ignore you, be envy of you. Yet you should ignore them and continue to walk the path of success.
Hope you enjoy this photos guys. And I also hope you learn something in this.

See you again next time 😊😘