Causes of Cats Tired and Sleeping Too Much, Pay Attention to Their Behavior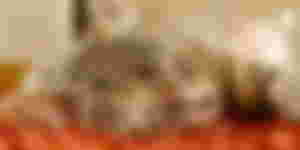 Cats are favorite pets because of their cute and adorable behavior. These animals are active and like to move. Jump on tables, chase bugs, or play with other cats. Sometimes cats who can't stay still can also overwhelm us, so we have to keep things at home.
However, there are times when cats sleep and laze around. They are like tired cats and don't want to be played with. By nature, cats do spend more time sleeping and resting, so they look like tired cats. You might think that his sleeping activity is a sign that the cat is tired.
However, a cat that often sleeps does not always indicate a tired cat. In fact, there is another reason why these cats sleep a lot and look like tired cats.
Here are some reasons why cats sleep a lot and often look tired.
One of the reasons your cat sleeps a lot during the day may be because she prefers to wake up at night to play or hunt imaginary mice. Cats are originally nocturnal or crepuscular (active in the morning and evening).
Most pet cats probably have a schedule like ours, sleeping most of the night and being active during the day. But cats may also retain their true nature, acting as predators at night.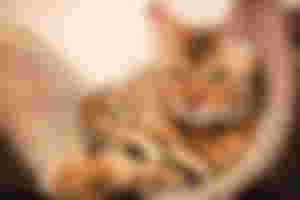 What you may forget, cats are predatory animals. And like many predators, they conserve energy by resting or sleeping, saving time when they are about to go on a hunt. This sleep/hunting cycle is nothing to worry about. So, a cat that sleeps a lot is not because the cat is tired, but to store energy.
Not all cat sleep is a deep sleep. Sometimes the cat just presses the pause button and takes a short breath, or "cat nap." The cat's eyes may be closed, but the ears or tail may still move occasionally. Most likely he was listening to the surroundings, and didn't sleep well at all.
Hiding and appearing less active are coping tools that cats use when they are scared or stressed. If your cat hides from the family, only engages with one family member, hides during a storm or is anxious when you're away, she may be feeling very stressed.
Sleeping more may be a coping tool. Ask your vet about how stress affects your cat.
Pain or Feeling Discomfort
Cats hide and are less active when they are sick or not feeling well. If your cat spends most of his time under a bed or in a cat tree, he may be in pain or discomfort.
If your cat is overweight, she may not be able to move and rest much because it hurts to move. Obesity in cats is a serious problem that can cause pain when moving or an endocrine disease that requires lifelong treatment.
It should come as no surprise that cats are affected by the weather, just as we humans are. Cat behavior can vary widely, depending on their breed, age, temperament, and overall health.
But, whatever your cat's usual disposition, it has been observed that cats sleep more when the weather requires it. Yes, even if your cat is an animal that spends a lot of time indoors, a rainy or cold day will make it yawn and find a place to rest.