So I got bored and I see some of the user postings or making their logo, so I made one too. It's not that minimalist as instructed but I like the flower things around the logo. I choose it because of its shape and the floral background, I like it. I am feeling girly today.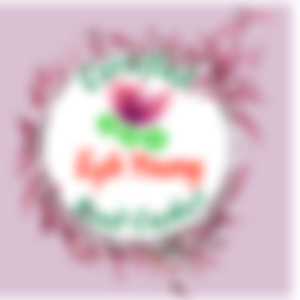 The semi Flower sticker - it symbolizes me, my creativity and the likes if there are any lol.
The Bitcoin Cash (3)- symbolizes as our token here on read cash its obvious that BCH is our token 😆 The sizes are different because you know our points are sometimes good and sometimes not, but my points are always good, I am satisfied with what I have and what I received and I am thankful to it. Big or small, we should be thankful.
Eyb Young in Red- Well, most of my signature images with my ID is color red. It symbolizes for my bloody passion to write (charot 😆, mema lang).
Certified Read Casher- Text are in green, because Read Cash is green.
If you like to make your own logo, you can create yours and submit it as entry to @Dolores Logo making contest. Check out the link for your reference.
https://read.cash/@Dolores/make-your-own-logo-event-f2bdd0e4