Well, @Jane has her cyptoTalk blogs where she writes about the coins she's planning to add on her portfolio. Just copying the blog style, mine will tackle about the coins I already buy/bought so the blog will start at "CryptoBUY" because I bought the coin already before writing about it. I've been thinking this idea long time ago, just materialized now.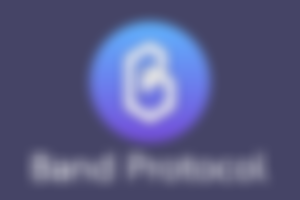 Band Protocol is a cross-chain data oracle platform that can able to take real-world data that will supply to on-chain applications, it also connects APIs to smart-contracts facilitating the exchange of information between on-chain and off-chain data sources.
Band protocols unlocks range of new use cases for developers to explore since they can now used any kind of real-world data as part of decentralized applications (DApps) logic, such as sports, weather, random numbers, price feed data and more by supplying reputable, verifiable real- world data to the blockchain.
Band protocol was launched last September 2019 as an ERC-20 project on Ethereum blockchain and transitioned to the Cosmos network on June 2020 with the release of Band Protocol 2.0. The new protocol is built under BandChain using the Cosmos SDK. Oracle nodes on BandChain not only transmit data but also engaged in block production/validation, giving them a dual role.
BAND is the native token of the Band Protocol ecosystem that is used as collateral by validators entangled in fulfilling data requests, also the main medium of exchange on BandChain — being used in paying for private data.
Band Protocol is invented to be faster and more efficient than competing oracle solutions that is also compatible with most blockchain and smart contracts development frameworks — to ensure reliable data that will be fed to and from multiple different blockchains.
Band Protocol is designed to offer permissionless oracle creation, authorizing anybody to initiate servicing data requests. It also allows developers to begin using data from Band Protocol oracles with only few lines of codes calling an a predefined interface, which offers extremely simple smart contract integration.
In achieving its cross-chain data transfer, Band Protocol plans to leverage Cosmos' still in-development Inter Blockchain Communication (IBC) protocol. It stays unclear how long it will take until the IBC is operational and ready for use.
Band Protocol was established in 2017 by Soravis Srinawakoon, Paul Chonpimai and Sorawit Suriyakarn.
Travis Srinawakoon - the current CEO of Band Protocol, a former software engineer at Ericsson and management consultant at The Boston Consulting Group.
Paul Chonpimai - The Band Protocol's CPO, a former web developer at Turfmapp and engineer at Tripadvisor.
Sorawit Suriyakarn - Current Band Protocol's CTO is a gold medalist competitive programmer that was a former software engineer at Dropbox and Quora.
The Band Protocol LinkedIn page currently lists a total of 20 auxiliary employees, most of them are scattered throughout Asia and include designers, developers, and engineers as additional to the team. The platform is furthermore funded by major global investors, constituting Sequoia Capital, Dunamu & Partners, Spartan Group, and Binance.
Band Protocol price today is USD 12.13 as of writing this article that has a 24-hour trading volume of USD 537,250,380. Band Protocol was up to 36.00% in the last 24 hours. The current CoinMarketCap ranking is at #96,with its market cap of $248,544,135 USD. It has a circulating supply of 20,494,033 BAND coins and the max. supply is not yet available.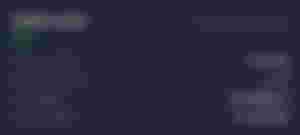 Last January 20, 2021, I bought $BAND at $10.4255 with a total amount of $51.824735. I waited almost 12 days before it started to pumps up.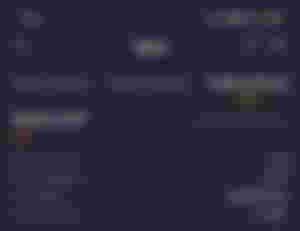 Upon seeing the pump yesterday, I decided to sell a little portion of it that has sell limit price of $12.30, it was hit this day February 2, 2020 at 09:13 AM with the filled amount of $11.931. I did Dollar Cost Averaging (DCA) again, I used this strategy to collect USDT and buy other coins that has the potential to pump.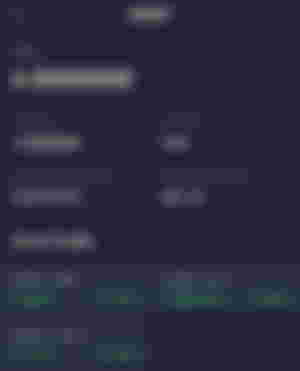 As of now, I still have 4 BAND left, with a dollar value of $51.18 as of writing (we all know crypto is volatile) which I planned to hodl for long or sell at very promising price.
The $11.931 is now considered as my gains, because I only bought BAND at $51.824735. Currently, 4 BAND is at $51.18 in value. Meanwhile, BAND is trading at $12.50 as of the moment.
I think BAND will follow Chainlink and Polkadot.
Want to read more about Band Protocol? Click the links below.
Source: https://coinmarketcap.com/currencies/band-protocol/
https://medium.com/bandprotocol
CrytoBUY: Is a blog which I will tackle the coins I bought, wether its a good coin or a shitcoin. This is educational purposes for those who want to learn other crypto coins. I just wanted also to tell what coin/shitcoin I bought 😂😂. So, this is financial advise, always remember invest at your own risk and more on DYOR.

P.S don't mind the amounts on my trades, I am still a novice trader practicing with small amounts.
---
You might be interested to join the #Club1BCH. The goal is to hold at least 1BCH before the year ends and wait for Marc Demesel's price prediction about BCH which is $30,000. Join the fun and be inspired!
Read this to Start!