Rainy Season Feels!
The weather is so cold today as of writing this. But even though it's cold, I still took a shower this afternoon. I don't know where the water came from because it looks like there is ice in the water hahhahha, it is really cold but I was able to finish taking a bath.
It's been a week that this is the weather for us. Every morning the sun shines but it's not so hot like in summer, there is sun but the hotness is just right. Then at noon around 2:00 pm the sky will start to darken or overcast. In just a few minutes you will hear loud thunder and then lightning. Soon after the thunder and lightning, it will rain and then there will be no stopping until that afternoon. It will weaken when it is close to 6:00 pm but it still be a light rain. So it was really cold at night because it was already raining in the afternoon. So you need to do your laundry early because the sun shines only in the morning to noon, if you spend the afternoon doing laundry, it won't dry out right away because there is only a short time the sun is showing. So on this upcoming Saturday I will wake up early so I can start washing early and dry my clothes early.
So every afternoon I just stay here in our room. Of course I was afraid to use a cellphone outside the house because there was lightning. So here I just did an online class in our room. But when I don't have online classes those kinds of hours and the weather is very cold, what do I do?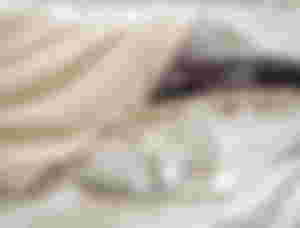 Of course the coffee won't go away. When the surroundings are too cold, coffee will warm your body but I don't drink coffee everytime, only once in the morning and then in the afternoon. I also don't want to have too much coffee and I might be I'll be too nervous and jumpy hahhahah. Do you believe in there, that a person who drink too much coffee is said to be jumpy and nervous all the time? But when the weather is cold, people can't stop drinking coffee because it can help reduce the cold they feel.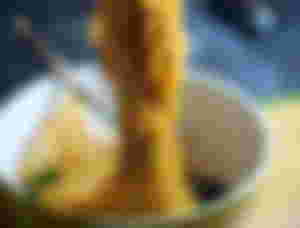 Eat hot foods. Noodles is life when the weather is cold. If not cup noodles I eat Pancit Canton, Lucky Me or spicy noodles. It also helps to reduce the cold you feel when you eat foods that are hot and have hot broth, then you sip the broth while it is still hot, it is effective to relieve cold in the body.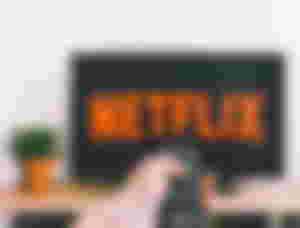 Of course while you're eating noodles it's more good when you're watching something or you're having fun, so I watch movies while I'm eating. For me, that's the best thing to do when it rains. After all, you don't really have much to do because it's raining so just enjoy the cold weather. I downloaded movies the other day and there are quite a few so I also have a lot to choose from. But I don't always do that because when I have a class, I can't enjoy it like that.
Back when I was a bit young, a teenager, at this time I was just reading wattpad. Yes, I read wattpad all afternoon. It was a trend when I was a teenager, reading wattpad and a lot of people were really addicted to it. But now I'm not sure if young people still read wattpad or if young people still know wattpad, because TikTok is usually the only hobby that young people do today. Then when I was reading wattpad before, I was still wrapped in a blanket hahahha, then I didn't want to be bothered with reading because every scene in the story I was reading was exciting. Now I can't read wattpad much anymore, I actually uninstalled my wattpad app last year. Since I've been really busy in my college life, I can't read wattpad anymore, and as I remembered the last wattpad story I read and I finished reading is Maxinejiji's Love Without Limits. I would have read Love Without Boundaries from Maxinejiji as well, because I've already started it but the story isn't complete yet so I decided to just read it when the writer finished publishing it but until now I didn't read it and I'm also not sure if she's finished publishing it.
Anyways, I just remember the things I do back then whenever the weather was like this, cold. How about you, what do you usually do during the rainy season, when the weather is cold and we have nothing else to do and are just in our house. You can also share what you do during the rainy season. And yeah, it's the start of the rainy season, according to Mang Tani, a weather forecaster, but he also said it's not in the whole Philippines and in other parts of the country. Here with us, I can say that it is officially rainy season because it really rains on us almost every day, but I also pray that the rain will not always be heavy because it might flood suddenly here in our area because our province is low.
So that's all for today. In places that are also raining there like here with us, I hope you are all still safe. And I hope everyone has a good place to stay in this situation. I hope you enjoyed reading this article of mine. Happy and Rainy Thursday!
---
Thank you very much for reading, I hope you do not get tired of reading my works. Thank you for your support and trust in me and my articles. Thank you again.
I would like to thank my Sponsors who are so kind and generous. Please visit and read their articles when you have free time. Their articles are also very beautiful and great so you will definitely enjoy reading. And I also want to thank the people who always read, comment and upvote my articles. Thank you very much too. And may you all be blessed for your kindness and goodness.
Thanks for reading this.
Keep Safe and God Bless us always.
Don't Forget to Be Nice and Be Good to Everyone.
Bye.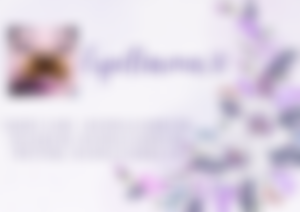 Lead image source: Unsplash