We can't deny this fact that we all have lost ourselves once or twice or thrice or more than we count not physically but mentally, emotionally. The best thing is Many of us have found ourselves and unfortunately many of us have not yet been able to find themselves.
After so many years of penance, after losing so many thing & so many people I found my precious self , my worthy soul.
When and how did I lose myself? That is what you're thinking I guess, so without further delay or taking your too much time let me delve deeper into this topic.
Until few months ago, I always tried to give my all efforts just to care for others more than myself. I'm mature now both physically and mentally, to be honest I gave most of my priorities to them , I gave most of my time to them. But What I have got from them in return? I asked myself. They gifted me with lots of precious things which I want to cherish and remember in my future too. I got a full bag of hatred, envy, poisonous words and behaviour. Now ,these things can't bother me easily like my past , I already broke my rapport with these things. By the grace of Almighty I got some valuable persons too who never fails to pamper about me or love me.
I learned one thing, " Life is much much better when you choose to live in the present time than in your past". We must and have to learn to cut our ties where we no longer feel our best.
Whenever I decide to trust someone they immediately start to show their true colour and luckily I am not colourblind so the teary eyes and shattered & broken heart of mine always remind me that, "It is better to cut myself off from those mean and selfish people and live a lonely but peaceful & content life".
At first, I was afraid of living a lonely life but TIME taught me "Being alone is a great power that very few people can accept and maintain it. I can proudly say that I'm one of those kind of people who can handle her torn pieces and lonely life gracefully and beautifully. Loneliness is not a curse ,it is an unexpected blessing".
One upon a time when I was a fool and deaf & dumb( not physically but mentally) I gave all my love to others instead of giving myself. I consider this habit of mine as a foolish thing and it never fails to make me laugh again and again, but believe me it was not funny then as I'm saying. The more I wanted to love others, the more I began to hate myself unknowingly. I wanted to know then ' I'm giving my best efforts, I'm doing so much then why I'm not happy, why I'm not feeling content with my life, why I'm feeling worried all the time, why I'm getting betrayal ? I used to feel weak , devastated, exhausted then once I found a miracle, the most important thing , an eternal healing source "SELF LOVE" . I realized Self Love gives a person power & strength which nobody else can.
It is the nature of every human being to give advice and command to others. As I do not have any strong proof or evidence so I have to believe that Peoople want good for us, people want to see good in us but they never want to see us better than them. We can't resist ourselves from doing this but sometimes we have to say NO from doing this particular selfish things for the sake of our own selves.
I tried and am trying my best to value myself, my peace, my joy , my dreams, my dear ones than fake & negetive people's opinions. Someone's opinion can't define our true worth, our true nature, out true personality so it is better to leave them in their own feign and negetive world. Live your life on your own rules. Do whatever makes you happy not others, currently I'm walking in this path.
I'm happy and content since I stopped expecting from others. I'm happy since I stopped giving priorities to others.
Once, I used to ignore myself in order to give all my attention to others, this is the worst thing I have ever done. Once I wanted to feel, say, hear according to my own will & wish but I never did just to impress others in vain.
After walking a long & thorny way , I learned I'm not the kind of person who should be ignored, I'm precious enough. Some people always tell me that you have changed a lot & you're not the same person you used to be. They are right in their own side, "I changed because I realized I deserve much better than I'm craving".
Life is full of unexpected and beautiful good byes, I just wanted to taste those goodbyes more in future. I learned "We should and must love ourselves a little more than others. As people don't have to care or love you like this you don't have to care about them as well".
I wanted to be perfect but when I grew up a little, I began to think differently now I always remind myself that _"I'm mine before I'm anyone else's so I don't need to compare myself to others or suppress my own potential just to lift others a little higher position than mine. My imperfections makes me unique and special, so I do not need to feel insecure about myself".
No I do not even think to belittle or ignore or hate me and I think this is the real and most valuable thing I have ever achieved..
I could write a book full of my insecurities, tensions, problems, sufferings but I was unable to compose even a single sentence with thing I like and love about myself but everything has changed. Now I am not saying that I do not have any insecurities coz I do but now I do not give my attention to this things, now I became my own Muse. After losing a lot, Finally I Found Myself, the Precious Soul of Mine and I Want to Find Myself More. I believe "I" and "WE" can do this thing more effectively and gracefully.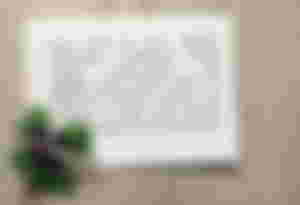 Closing Thoughts :— That's all for today as I want to stop here, I need some break from all the things I have right now.
Before ending, I want to thank all of you , my daily readers, commentators, upvoters, sponsors and Rusty too.
How are you? How was your day? I hope you're having a great and blessed day.
Evaa__(28.11.21) Lead Image :— Unsplash.Com