ML Tournament Results: Advanced to Semi-Finals!
04-03-22 | Eurydice
Goodmorning, pals.. How are you? Me? I had a very good sleep because we won in our first and second matches of our Mobile Legends Campus-wide Tournament last night which made us advanced to semi-finals. As I've been mentioning on my blog recently, I'm participating in an ML Tournament, which began yesterday night. It went out fairly nicely, but I can't deny that seeing our opponents gives me the chills.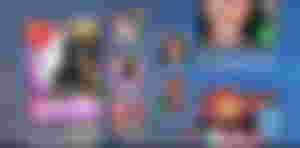 My TNT Sim has been without signal since yesterday. I'm extremely disappointed because I don't have any other option except to utilize my DITO Telecom and TM sim cards. Unfortunately, I was unable to play adequately due to excessive slowness and glitches that I encountered during the game.
I told my teammates that I was experiencing severe latency and that I couldn't play well. Damage heroes are difficult for me to use because I am unable to assist them during a fight. I requested if I could instead be a support hero, and they agreed and supported me, making me feel secure despite the fact that I was lag.
Supposedly, the game was scheduled to begin at 8:30 p.m. But because one of the opponent's members was not yet available, the first game began at 9:00 p.m. We decided to start the game because it was already late and their member was not yet available. Since the game is 5 vs 4, it was not too difficult for us to win. It's not our fault, because the game must continue; otherwise, we will urge disqualification. We started the game and effortlessly won.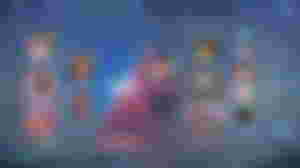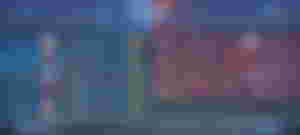 We waited for about 20 minutes for the 2nd game. Our second opponent is quite intimidating because they're so confident. They even told us that the majority of us are girls (the avatars of my teammates are their girlfriends. By the way, our team is composed of 1 girl which is me, 2 gays and 2 boys. Boys over flowers yarn? hahah).
The game started and we lose for the first game. I'm so sad that time because we really did our best to win. Since it is a best of 3, we played again and we won. Our main core did well during the game. He became our MVP he used Baxia as our core.
Our opponent invited us again for the final battle. Since we already know who are the heroes of other team, we made sure to ban their heroes.
I am still their support which was Rafaela. I used Estes for the first game and Rafaela for the 2nd and 3rd game. Luckily, we won again and we are included to fight later for the semi-finals. The game ended at exactly 11:30 in the evening. It's late already but were are still very hyper since we can't believe that we won. I'm so proud of my team because they really did well during the battle. I'm also proud of myself also because I became the MVP for the 3rd game. Yey!!!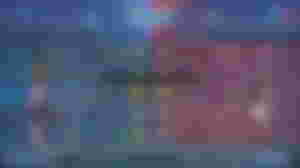 As of now, we're waiting for the semi-finals match later at 5 pm. I'm still sad because my TNT sim still dont have a signal or even a bar. I am hoping that it will be fixed before 5 pm or else, I will be forced to use my DiTo or TM network again. Sadlife. But It's okay, I trust my teammates naman. I'm so proud to be in my Squad.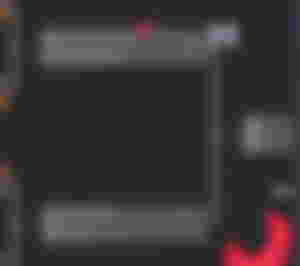 ---
Anyways, thank you for reading this blog of mine 💚💚 Take care. Wish us luck guys💚
---
Thank you dear sponsors! 
CHECK THEM OUT!!
©Lead image is mine.