We visited the cemetery at night just the silence I saw, nothing more.
I didn't have anything much to say, just that I wanted to be silent in a meantime, I wanted to just be myself for a minute and a second for no concrete reason, maybe because the piece inside is crumpled, the hanging ties of myself are under the great wall construction. I wanted to just disappear a bit, maybe someone will miss me, or nothing much. This is just my life, the thing that shows my destiny is either the best or worst lacking. The brightness indeed comes from magical exchanges.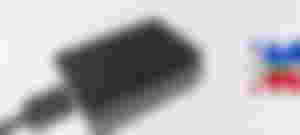 I just wanted to be silent, that's it. There is so much that will come when we let our month mute, brain rest, and the body movement choice to recover for what will happen in nearer one. I think I must just become stubborn. I just become more and more muted by the fact that there is something I wanted to look upon but it's nothing or should I say I don't know yet.
Even the light of my room I let it rest, me wearing some anti-radiation eyeglass and the light of the laptop that guided me where the letters were placed. That's it, just the silence that will bring to the underworld of writing, the black surrounding of the blank space of time. Thinking for things, thoughts to share, and bringing the friction of the keyboard like a sound of music in my head. Like a drummer boy in a street parade, the sound of tic toc comes to my hands that positioning.
Why there is dark? Why darkness is silent?. My uncle last time asked me if I could accompany him to the cemetery in the early nights. He will give a ride to one of our relatives but the thing is their home is inside the cemetery. I wanted to laugh but due to my respect I never asked any question, I agreed.
Why are they afraid of the cemetery? Well, it's so silent. Is the silent or the black color surrounding the most dangerous one?. Well, the thin air of the cemetery at night is really different. Like something whispering to you, it's so cold. Or maybe it's just the brain that says so.
I am not afraid of darkness now, before yes. When I was young, the street going home from my friend's house was not yet placed. I will run away, I don't know but there is a feeling that some eyes are looking at you.
But when I grow up and things become so sudden, I embrace the dark. Maybe you just accept that there is a ghost in the cemetery at night so you won't be surprised if something just emerged from the concrete rectangular house of the dead one. Haha, but I saw nothing last night, no other people or dead that were sitting in their home, just that I could feel my uncle's excitement just to make the escort be done and get away from the cemetery.
Sometimes I blamed stories about horror places like cemeteries, the under the trees of balete. The old places that were abandoned or something much like that.
I remember when I was young, I walked away from home going anywhere. My father and mother are fighting and that is my father's fault, my mother left home. In my mind at that time I need to be with my mother. I don't know where she was, just that I walked toward the darkness. I don't know but I didn't feel frightened at that time.
My feet lead me to some abandoned place with baleta trees in it. I just sit in the cemented man-made chair, then I uplift my feet so I could cover my face. Fear had been defeated, if ever there is a ghost as said that time then he is free to eat me. I was drowned and suffered in that record.
Silent made me realize that the day I need him, someday I will live in silence and darkness forever. I am mentioning the cemetery.
Silence is magical, things will become so sudden in the time of life.
I also sometimes just darkness without silence. I sit in a place where I know I am the only one that's in there, open the music and put the earplugs in, and move the sound to 100% of its volume. Then I tried to close my eyes. Just the dullness that embraces me, just the music that protects me from anything.
I also saw pictures of a guy on the edge of a corridor or anywhere, then his head is filled with clouds. Maybe that's how I feel when I want to be alone, silent, or with sound in the darkness. When the soul needs to replenish when the head needs comfort from the dark.
The silence replenished my thought, surrounded by the edging of the lies.
The silent spirit of the dark is so honest. He only spoke what was the truth. The real thing is that there will be a time when we just have to be silent, or there comes a day where we should be silent.
The comfort and relaxation of the warm or cold breezed feeling of the dark. Alone and just silent for still.
Thanks for reading…