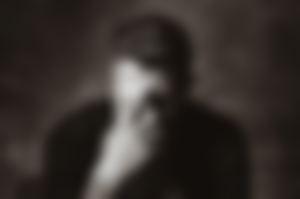 This might sound absurd to some, I don't look at the idea that money could be wasted in this work. I am not a wealthy man for the record, I don't have savings and investments but I know how was the reality inside the paper bills and allocation for the coins.
Just this morning I read several articles here about how they lose money, I know you too notice that. And one article becomes my basis of the decision that I have been waiting for days now.
Let split the money. Who doesn't need money?
Money also becomes a need and wants. Some people need money but they don't want it, others want money but they don't need it. Sound chaotic right? But we will be going to dig deeper into that problem and find the hypothesis.
We need money but we don't want it. Simple we loved money but we don't like to work on that.
Yet some are No work No pay.  If you are gaining money without working, you are one of the lucky. Do you know that the average provincial rate here in our province is 360 pesos or $7-$8 but of course a lot of miscellaneous fees will also be deducted so overall they only had a $6 average daily wave, but that wasn't assurance $180 could be received monthly for if you were absent or late you won't receive any monetary amount, and if you were late only half will be pays on you?
Note: This is a Provincial rate here, we don't have the same in every province. Dependent on GP and GNP of the province.
Let talked now about the rate of professional fees. Let me tell you that even if you're a professional but not yet titled a permanent employee, still No work No pay. But increasing the minimum wage will be $10 daily. Still a respected salary rate in our places. Some users here could accumulate more than $10 so they surpass the job of in-permanent professionals. Imagine that way.
So we can't really judge professional that will choices to leaved the country and stays in other for they had the larger allocation amount in allowance and salary fees.
Talks about a permanent employee, also you will be worked hard to be called a permanent one. In government offices, a lot of amendments and rewards will be given to the Permanent hence, the people they need must be in the work for years before giving the permanent sit.
We want money but we don't need it. Some people don't really need money. For money comes and goes, money could be destroyed or even government could make it dismissed. Do you know that the 20 pesos bill in the Philippines will be gradually be diminished, meaning they won't print that amount or money category anymore? For it will be replaced in a coin.
They want gold so they don't need money.
Do you believe that money was the reason? As the Squid game becomes popular we all think that money becomes the real conflict, not only in the series but in everything we watched or read. Money is the culprit. But Money wasn't, the love for money it is.
Sound distraction to some that needed such amount of money. I am not a wealthy man with a bucket of money in the rooms. But I won't stress myself with the money.
I was born without money indeed, my family was not that rich, my father wasn't a professional either my mother. They don't have permanent jobs so unrealistic to count salaries monthly. We entered the school without them thinking where to get such allowance in daily routine. Honestly, I just realized this when I was a teenager. I shouted when they won't give what we need and wanted it comes to school.
I am not stressing myself about money, whenever I had enough I just give it without telling them they need to pay me, besides I must be the one to pay them for the years of allocating allowance LOL. Mine earning here wasn't that huge but it's really enough, for I know how much the salary grade of those working with bones and sweat.
Money was just money, it could replace it anytime LOL. Besides Bitcoincash is money itself so I had enough holding as the future goes by. What I actually do is that allocating the 50% of the earning here to my family allowance and home needs, and the other half was intended to the secretly hodl, not a huge amount of now but who knows how much will be the high price in the future eh? Hehe.
I don't stress myself within my earnings and savings for I know that money wasn't permanent, they come and goes, some could be lost but definitely will be replaced. Thanks for reading...